Europe, here we are!
Meetings and conferences , Conference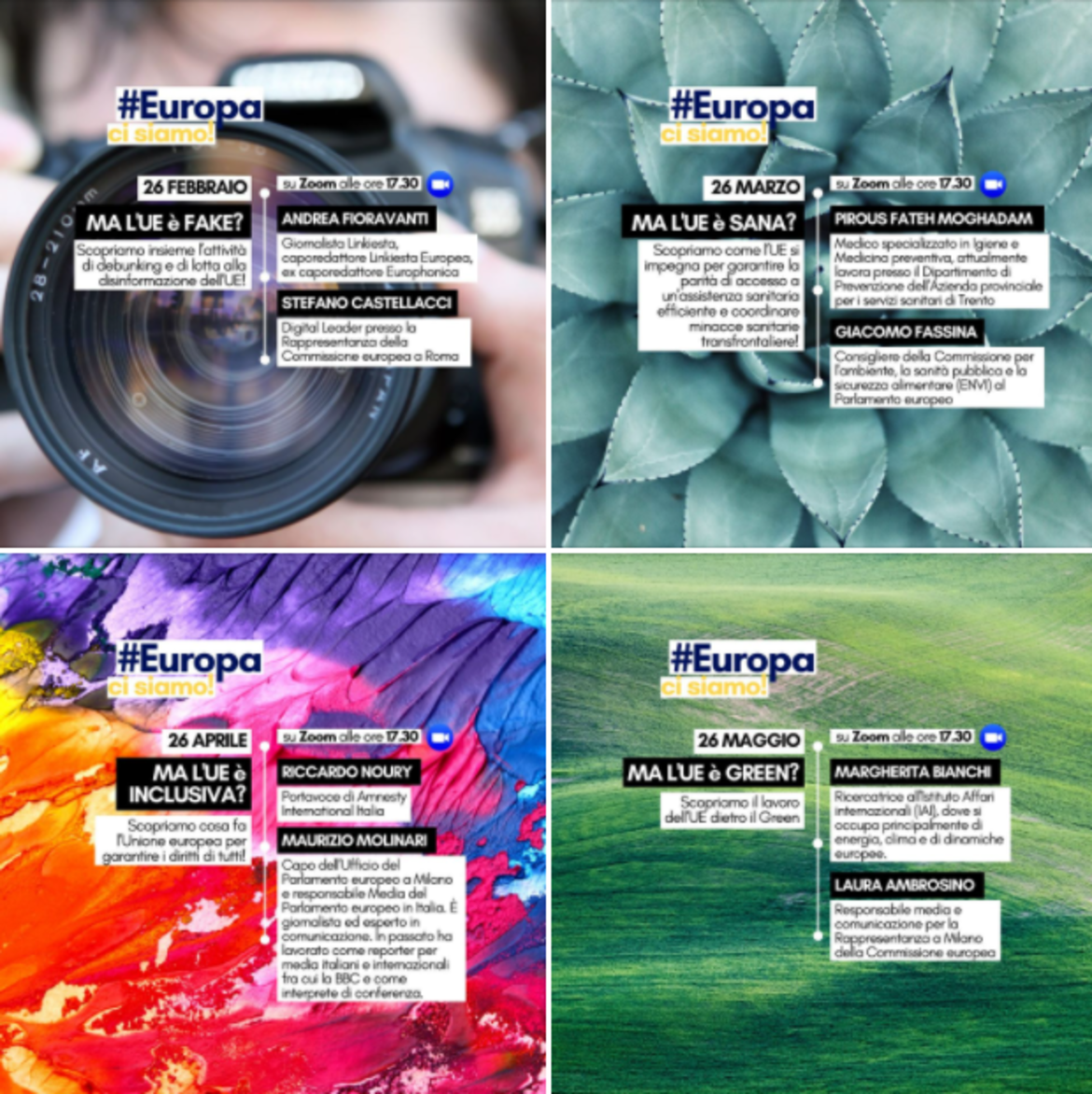 What future for Europe? Let's talk about it together!
26 February
BUT IS THE EU FAKE?
Let's find out more about the EU's debunking and the fight against misinformation
with Andrea Fioravanti and Stefano Castellacci
26 March
BUT IS THE EU HEALTHY?
Learn how the EU is working to ensure equal access to efficient healthcare and coordinate cross-border health threats
with Pirous Fateh Moghadam and Giacomo Fassina
26 April
BUT IS THE EU INCLUSIVE?
Find out what the European Union does to guarantee everybody's rights
with Riccardo Noury and Maurizio Molinari
26 May
BUT IS THE EU GREEN?
Find out about the EU's work behind the Green
with Margherita Bianchi and Laura Ambrosino
Costs
free event
Register now for one or all the events you are interested in, and book!