Harlequin, mute out of fright
adapted from the canovaccio "Arlequin muet par crainte" | by Luigi Riccoboni Original subject and direction by Marco Zoppello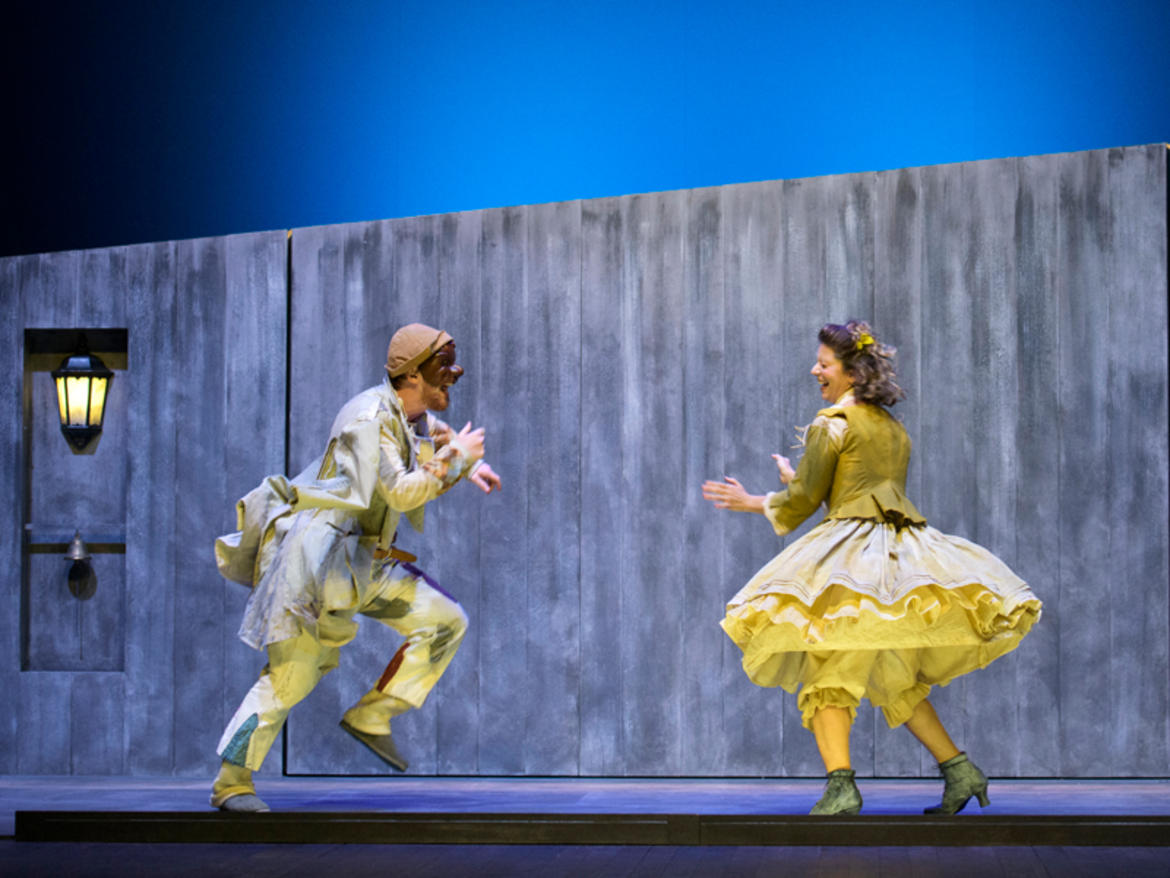 One of the most frequently performed canovacci in early 18th-century Paris, here revived for the first time in modern times, Il muto per spaventento is a great homage to the Commedia dell'Arte and the all-Italian ability to make a virtue of necessity.
1716. After about fifteen years of enforced exile, the Italian Comedians finally returned to prominence in the Paris theater and did so with a respectable company.
Luigi Riccoboni aka Lelio, head of the troupe, surrounded himself with the best performers of Italy including, for the first time in France, the Vicenza-based Harlequin Tommaso Visentini (nomen omen), ready to replace the late and beloved Evaristo Gherardi. But Visentini did not speak French, an unforgivable deficit for audiences in the capital. And it is here that Riccoboni's genius emerges in inventing an original plot where the Bergamasque servant becomes mute...out of fright!
A popular but richly inspired theatre, in which the Commedia dell'Arte tradition is disassembled and reassembled with the tools of interpretation and reading of the 21st century, a show in which play, invention, love, fear and drama mingle, concealed by the immovable grimaces of the masks and the skill of the performers.
A modern plot, to use the words of Eugenio Allegri, to whom this debut is dedicated, that goes "in search of its own origin, its own history, its own present in order to find the 'active memory' of a discourse on theatre and, through theatre, of a discourse on society."
Based on the canovaccio "Arlequin muet par crainte"
by Luigi Riccoboni
direction by Marco Zoppello
with Sara Allevi, Marie Coutance, Matteo Cremon, Anna De Franceschi, Pierdomenico Simone, Michele Mori, Stefano Rota, Maria Luisa Zaltron, Marco Zoppello
Production: Stivalaccio Teatro, Teatro Stabile Di Bolzano, Teatro Stabile Del Veneto, Teatro Stabile Di Verona

Duration: 135 minutes with intermission