25 April: the constitutional anthem by Valentina Miorandi
Meetings and conferences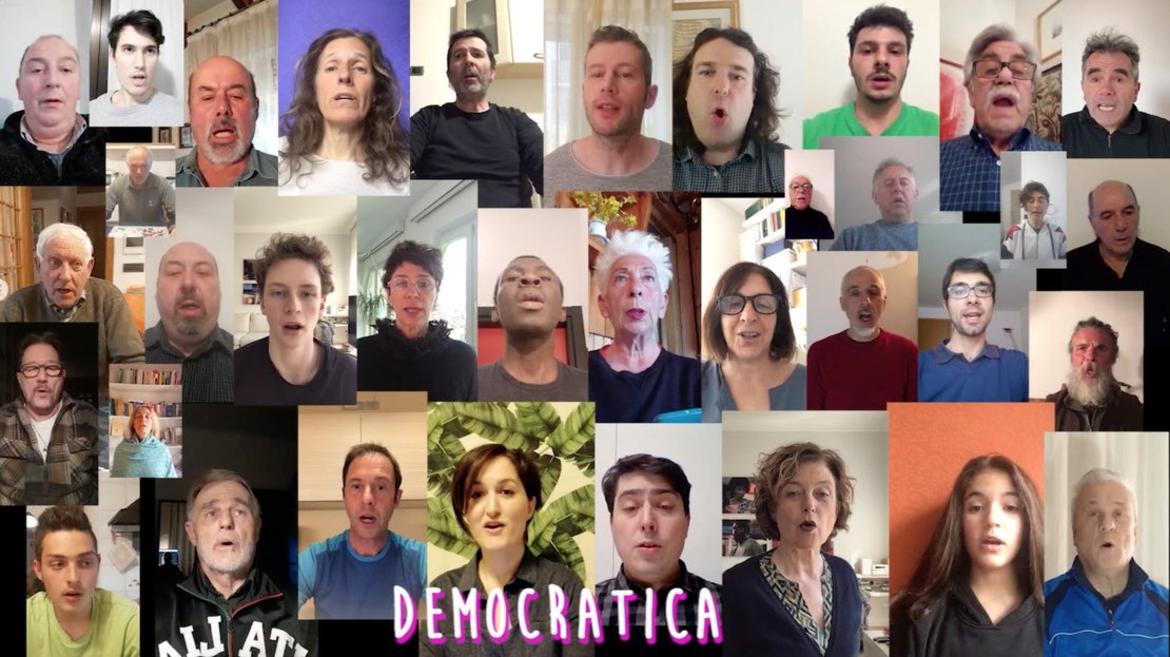 On the occasion of 25 April, History Lab presents:
INNO COSTITUZIONALE D'ITALIA. Le parole che ci uniscono (CONSTITUTIONAL ANTHEM OF ITALY. The words that unite us)
A participatory video project, conceived and directed by artist Valentina Miorandi in collaboration with Emanuele Lapiana, in which people can join the choral video or create their own version of the Constitutional Anthem of Italy by rearranging the song according to their own feelings, and keeping the text written with words taken exclusively from the Italian Constitution.
You can participate and follow the expansion of the project on this channel:
https://www.youtube.com/channel/UCCw6E0zsgVHgRk1vsl3NjeA/videos
Costs
free event
The formats of the new season are viewable on the digital tv channel 602, in streaming on hl.museostorico.it and on the YouTube channel of the Fondazione Museo storico del Trentino: youtube.com/museostorico