Castellando
Cultural exhibitions and events , Guided tour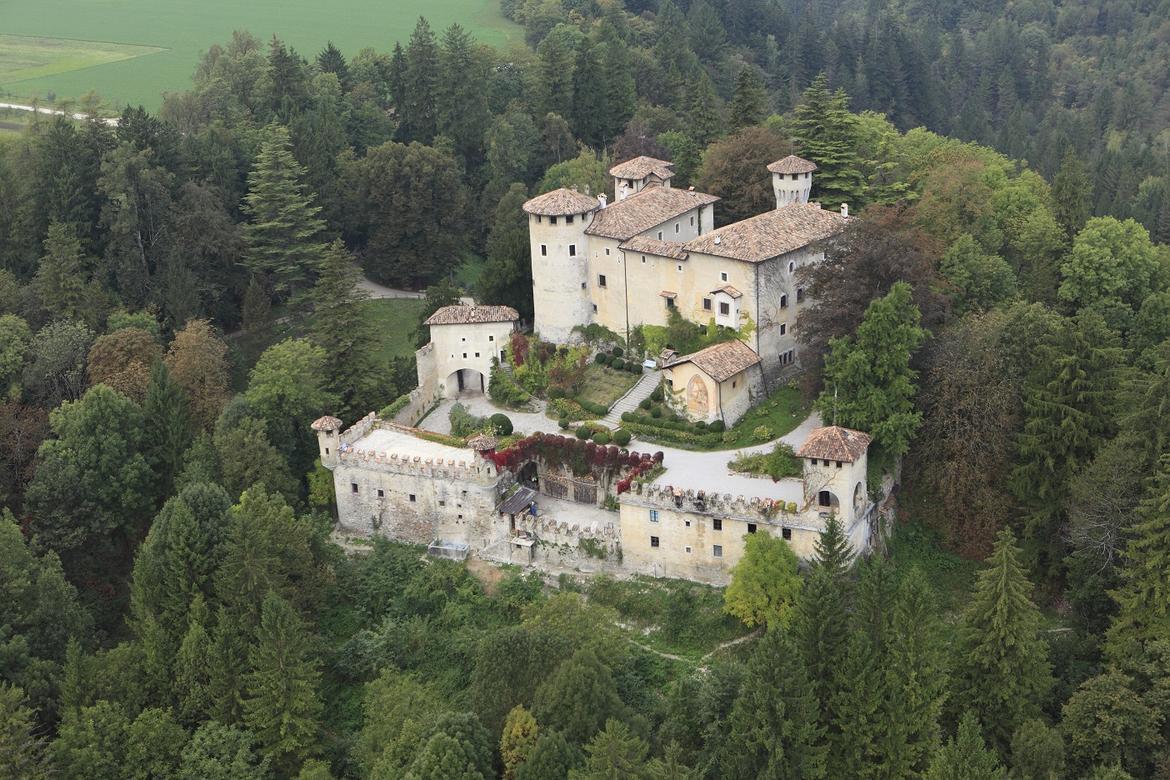 What do you think about a train journey among the most evocative castles in the Comano Valley? It will be the perfect occasion to jump back in time and wander through the walls of ancient manors, once owned by noble families, and picturesque rural hamlets, conquering a corner of Trentino, that is a pleasure to visit, discover and taste.
Castellando is a guided tour for adults that will lead you through ancient collections and noble palaces, old furniture and walls, symbols of the power of the Bishopric of Trento and of the most prestigious families who lived in this territory. Matteo, our guide, will lead you to the discovery of the collections of two important noble residences: Stenico Castle , which used to be the house of the Prince-Bishop of Trento, and Campo Castle, once the aristocratic court of one of the most eminent families of our valley. You will also visit the parish-church of S. Lorenzo in Vigo Lomaso, one of the oldest ones in Trentino, from where you can admire on the background Spine Castle, fortress dating back to 1200.
Immerse yourself in the culture and the flavours of this tour that will make you feel the charm of history, and taste mouthwatering food, healthy for both the body and the mind.
14th of September and 12th of October - Schedule:
- 9.00 am: meeting point at the APT office (Terme di Comano Tourist Board) in Terme di Comano, Ponte Arche
- 9.15 am: departure with the trackless train in the direction of Stenico
- 9.45 am: visit to the foaming waterfalls of Rio Bianco in the Adamello-Brenta Natural Park
- 10.30 am: visit to the Stenico Castle (inhabited for ages by the Captain of the Giudicarie and property of the Bishopric of Trento; today the separate branch museum of Buonconsiglio Castle in Trento)
- 12.30 am: lunch at the typical restaurant Dologno
- 2.00 pm: departure for the scenic route through the highland of Lomaso and Spine Castle (ancient abode of the noble family of the counts of Arco, now private residence)
- 3.00 pm: guided visit to the parish-church of Vigo Lomaso, the second oldest one in Trentino, after the Cathedral of Trento
- 4.00 pm: visit to the Campo Castle (ancient abode of the noble family of the counts of Campo, now private residence) and aperitif at the castle with the products of the agricultural holding "Azienda Agricola Castel Campo"
- 5.30 pm: return to Ponte Arche
Price: € 49 per person, including:
- daily transfer service on the trackless train
- entrance and guided tour in the Stenico Castle
- lunch at the typical restaurant Dologno
- guided tour in the Pieve Of Vigo Lomaso
- guided tour and aperitif with zero-mile products in Castle Campo
- tourist guide for the whole day
Source: https://www.visitacomano.it/en/top-events/castellando-2
---
organization: APT Terme di Comano-Dolomiti di Brenta