Depero and his Casa d'Arte from Rovereto to New York
exhibition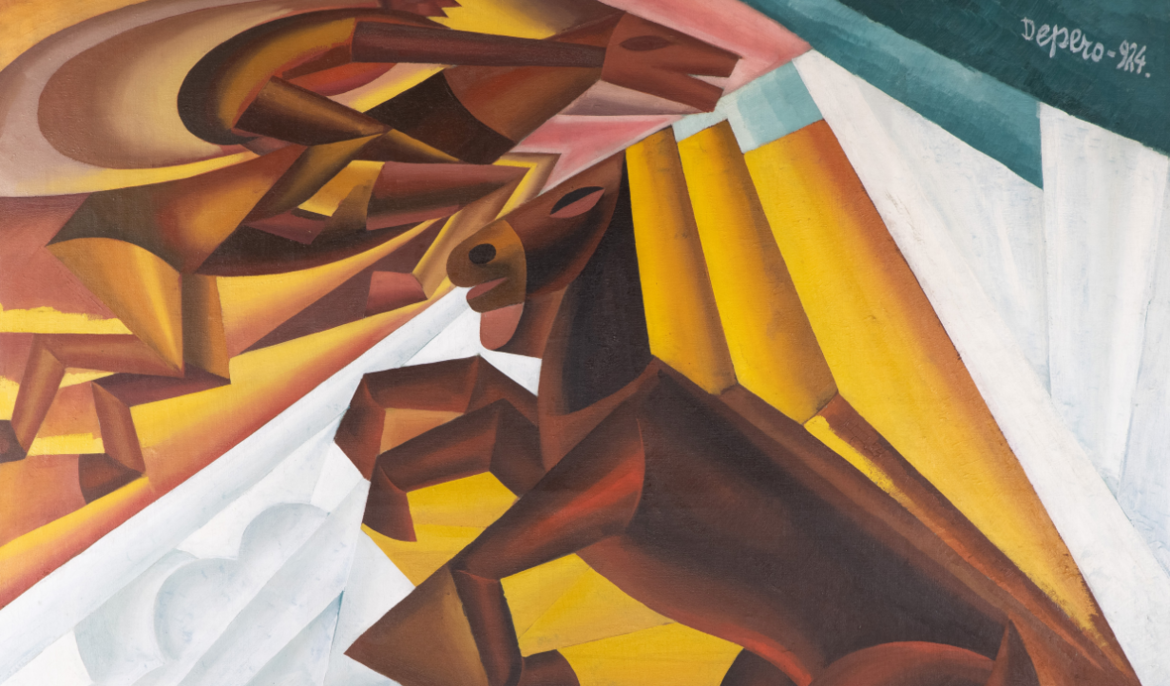 Curated by Maurizio Scudiero
Casa Depero will host a group of historic pieces from important public and private collections that evoke the creative climate of the Casa d'Arte Futurista in Rovereto and Depero's Futurist House in New York City between 1920 and 1930.
The Casa d'Arte Futurista in Rovereto, founded by Depero in 1919, was a center of production for countless colorful cloth mosaics - also commonly called "tapestries" - as well as advertising posters, furniture, and décor. The Futurist House was founded during Depero's adventures in New York: in the great metropolis Depero did not paint much but created settings for restaurants, scenes and costumes for the Roxy Theatre, and hundreds of advertising sketches and illustrations for the most popular art and fashion magazines.
The exhibition traces Depero's most significant creative decade, a time when he made the new theories on mechanical futurist art his own and realized his dream of "bringing art to life."
Source: www.mart.tn.it
Costs
Full price ticket € 7 €; reduced price ticket € 4