Discovering Tridentum the underground city
Cultural exhibitions and events , Guided tour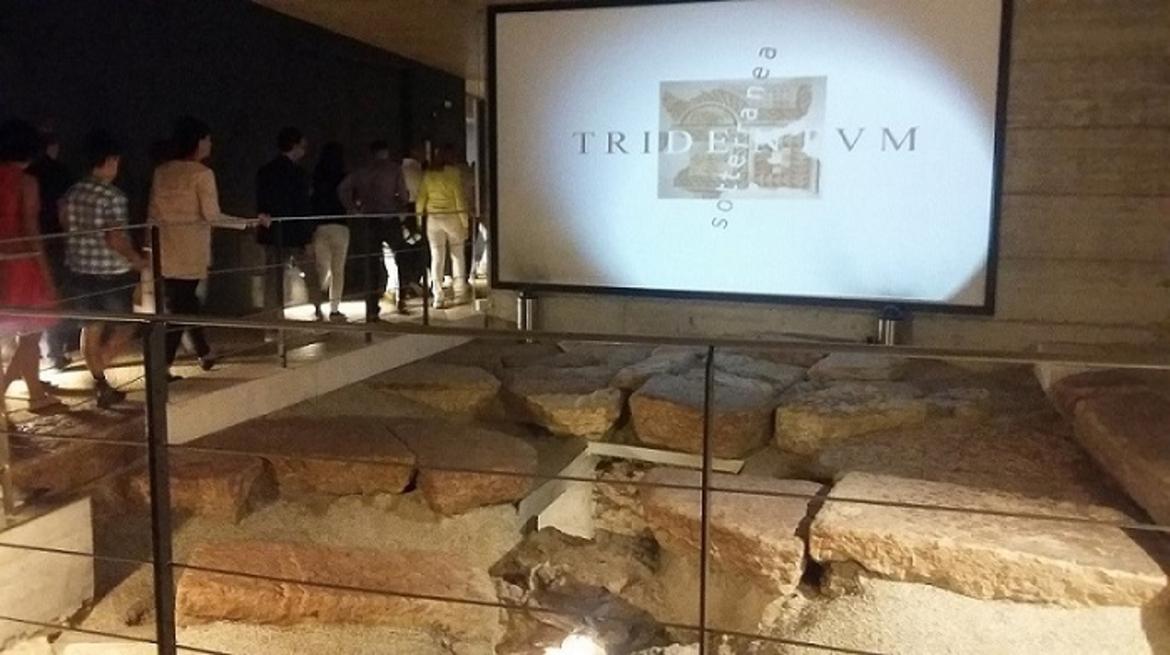 Free guided tour to the Roman city of two thousand years ago: to the S.A.S.S. Spazio Archeologico Sotterraneo del Sas (Tridentum. S.A.S.S. - Underground Archaeological Site Sas), to the exhibition "Oysters and wine. In the kitchen with the ancient Romans", and to the archaeological sites of Palazzo Lodron and Palazzo Roccabruna, seat of the provincial wine shop of Trentino.
Costs
The guided tour does not include admission to the archaeological site: € 2,50; reduced price ticket € 1,50; free admission for children up to the age of 14. Price agreement with Trentino Guest Card and Museum Pass.
Curated by Servizi educativi dell'Ufficio beni archeologici (office for educational activities of the Archaeological Heritage Office) of the Department for Cultural Heritage.
Meeting place: Spazio Archeologico Sotterraneo del Sas, Trento, piazza Cesare Battisti. Booking required (by 12.00 on the day of the event) tel. 0461-230171, maximum 35 participants.
Opening times:
from 1 October to 31 May: 9-13 / 14-17.30
from 1 June to 30 September: 9.30-13 / 14-18
Closed on Monday (except when holiday), on 1 January, 1 November, 25 December
---
organization: Cultural Heritage Directorate , Ufficio beni archeologici