Goldberg Variations
Dance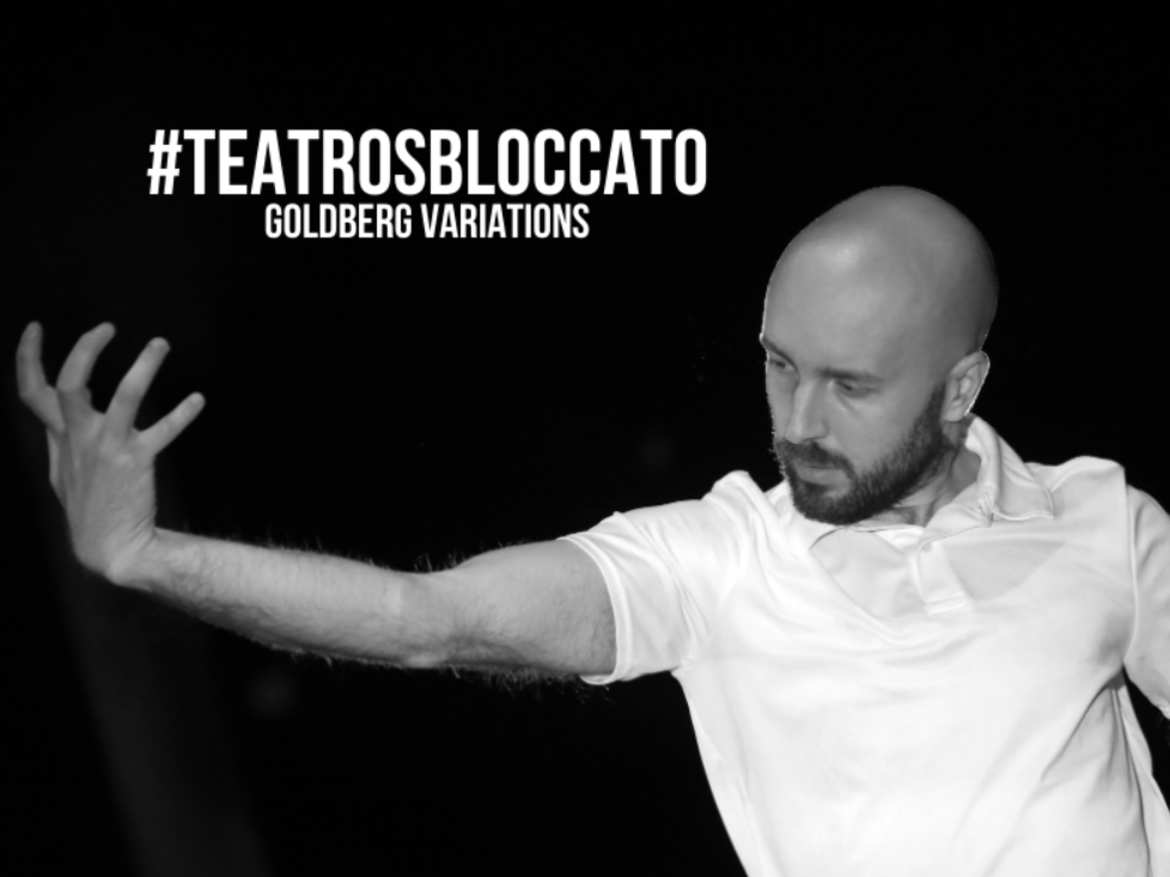 Two intense days of work and rehearsals in which Riccardo Buscarini, accompanied by Gian Maria Lodigiani's violin, focused on his latest work, "GOLDBERG VARIATIONS", an original choreographic reinterpretation of J. S. Bach's famous Goldberg Variations.
During the residence, between dance and music, there was also the opportunity to discuss the theme of dance; in addition to the young choreographer, there was Renato Zanella, artistic consultant of the inDANZA.21 season at the Centro S. Chiara, and the Centre's director Francesco Nardelli.
"Goldberg Variations" should have been part of the new inDANZA.21 season designed by Maestro Zanella (illustrated last December on the Centre's digital channels), but the well-known pandemic situation prevented it from being presented to the public. For those wishing to discover Riccardo Buscarini's creation more closely, the appointment is online with the new #Teatrosbloccato pills which, starting today, will offer in-depth analysis, impressions, debates and interesting facts.
Furthermore, on Friday 16 April (at 21.00) the Virtual Theatre of the Centro Servizi Culturali S. Chiara will stream the entire immersive performance centred on Bach's masterpiece: "Goldberg Variations" - A dreamlike journey for string trio, solo body and images. The performance was recorded in 4 October 2020 in Parma (at the extraordinary deconsecrated church of BDC28), on the occasion of its world premiere, and with the contribution of Associazione Concorto and Emilia Romagna Teatro Fondazione.
Based on an idea by Gian Maria Lodigiani (Mozart Orchestra) and Riccardo Buscarini, the performance aims to explore the dreamlike side of J.S. Bach's Goldberg Variations, through a unique interpretation featuring a string trio, a dancer, and an "ephemeral structure" of videomapping and projections onto the body and the surrounding environment. A performance that combines music, dance and audiovisuals with the precise aim of creating a syncretic and immersive experience between the arts.
"Goldberg Variations" will take the audience through four dreamlike scenes - the labyrinth, the desire, the mirror, the flight. Conceived as four Jungian archetypes, these metaphors for the four ages of man will give life to the "digital" suggestions and visions that make up the architecture of the show.
The string trio is composed entirely of musicians from the Mozart Orchestra, founded in Bologna by Claudio Abbado: Gian Maria Lodigiani (violin), Behrang Rassekhi (viola) and Luca Bacelli (cello).
Costs
Free event previous booking at www.centrosantachiara.it (until 20.45)
From Monday 12 April, the first of two free video clips is available on the organisation's virtual channels (website and social media).
On Friday 16 April at 21.00, the entire show will be available for streaming on www.centrosantachiara.it
The video will only be available on the day and at the time indicated.