History in the ice. Archaeology of the Great War at Punta Linke
Exhibition at the Tridentum S.A.S.S. (Sas Underground Archaeological Space - Trento)
exhibition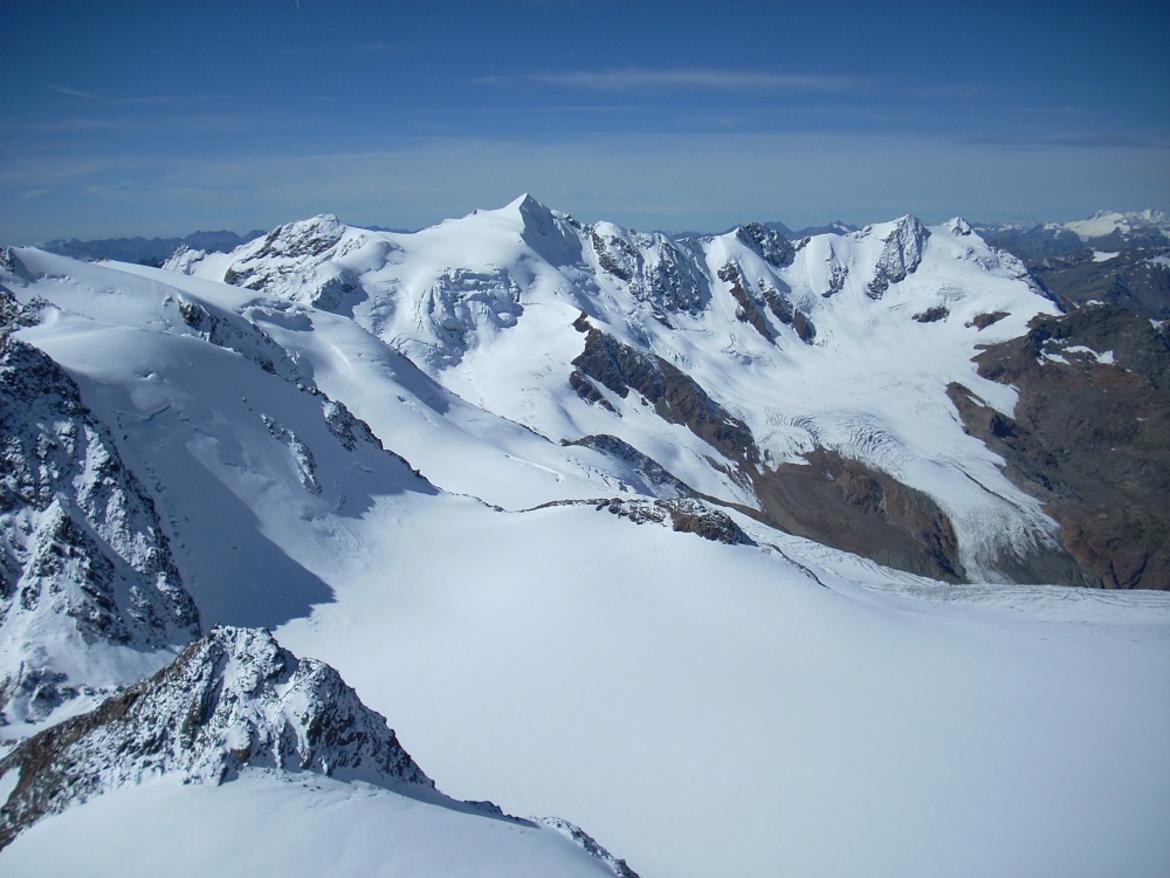 La memoria nel ghiaccio. Archeologia della Grande Guerra a Punta Linke | History in the ice. Archaeology of the Great War at Punta Linke
Carried out by the Archaeological Heritage Office of the Autonomous Province of Trento's Department for Cultural Heritage, in collaboration with the Museum "Pejo 1914-1918. War on the Gateway," the exhibition traces through images and short texts the stages of the research at Punta Linke (3629 mamsl) - in the Ortles-Cevedale mountain range, on the frontline of World War I - thanks to a multidisciplinary team consisting of archaeologists, geologists, mountain guides, restorers and volunteer workers.
The retreat of glaciers, as a result of climate change in recent years, has brought to light the station of a cable car built by the Austro-Hungarians to connect Cogolo di Pejo with Punta Linke, Cima Vioz and a military area on the Forni glacier to provide with supplies one of the highest points on the front.
At Punta Linke the cableway transit station was constructed inside a tunnel in the ice. Another tunnel was dug out of the rock and permafrost (permanently frozen terrain) in order to allow the ridge of the mountain to be crossed under cover. The cableway traction motor and the mechanical workshop were housed inside the wooden hut. Other barracks were constructed outside and a mountain gun battery was stationed on the plateau to the north of the ridge. When hostilities terminated the military outpost was abandoned, leaving a large quantity of materials of every kind at the site.
The archaeological research work led to complete recovery of the hut, inside which the German-made diesel motor was repositioned, having been found dismounted in various parts in the tunnel. The tunnel was then freed, bringing to light the original mining structures inside, in addition to many other materials, such as an abandoned cableway carriage.
Most of the mobile materials were found outside the structure: working tools, rolls of barbed wire, material for the cableway, shields, helmets, a wooden sauerkraut brining tub etc. The finding of around a hundred overshoes in rye straw was of particular interest. These were made using a traditional technique and were worn by the soldiers during guard duties. The soles of the overshoes were sometimes made up of small blocks of wood.
Today Punta Linke has become a memorial of the First World War, probably the highest site in Europe. At Punta Linke the ice has conserved much of the supply system and this has made it possible to create a visitor itinerary of great emotional impact.
The Punta Linke site was inaugurated in July 2014 and is open to the public in summer. The visit allows physical contact with environments witnessing the course of the dramatic events so long ago, which nature has returned to us perfectly intact after almost a century.
4 November 2022 – 7 January 2024
S.A.S.S. Spazio Archeologico Sotterraneo del Sas | Sas Underground Archaeological Space in Trento
Trento, piazza Cesare Battisti
From Tuesday to Sunday until 30 September 9.30-13.00/14.00-18.00; from 1 October 9.00-13.00/14.00-17.30
Closed on Monday, on 25 December, 1 January
Full price ticket € 5, reduced price ticket € 4 (admission to the Villa romana di Orfeo is included)
Information
Provincia autonoma di Trento
Soprintendenza per i beni culturali
Ufficio beni archeologici
Via Mantova, 67 - Trento
tel. 0461 492161 - S.A.S.S. 0461 230171
uff.beniarcheologici@provincia.tn.it
www.cultura.trentino.it/Temi/Archeologia