Inventing the culprit The 'case' of Simonino da Trento, from propaganda to history
Meetings and conferences , Conference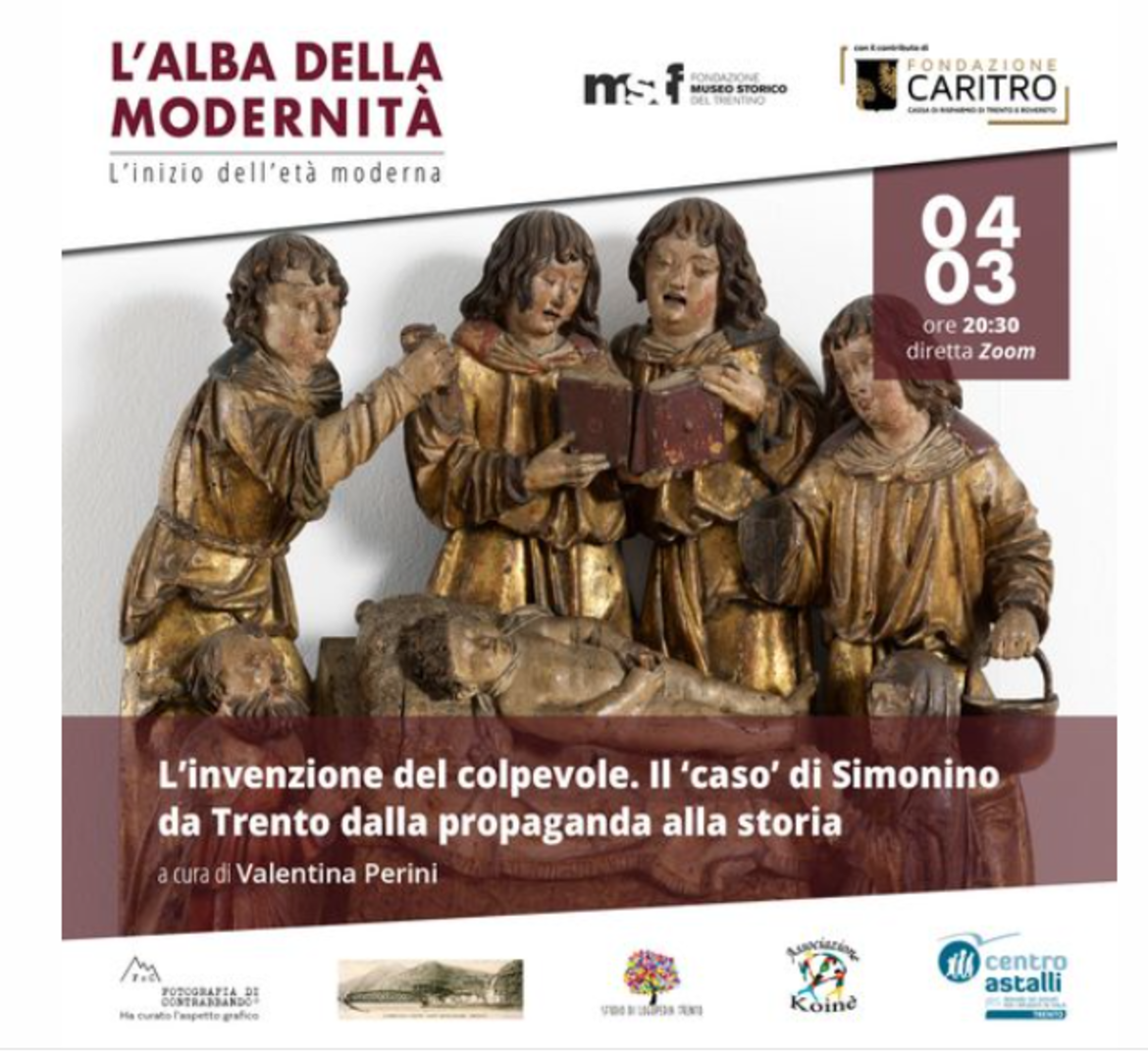 The event is part of "L'Alba della Modernità"
The talk will focus on what today could be defined as a sensational fake news of the past: a child who was a presumed victim of Jewish ritual murder, and venerated for centuries as an innocent 'martyr'.
The event aims to draw the public's attention to one of the darkest pages of anti-Semitism, to stimulate reflection on the mechanisms of 'building the enemy'.
The reading of the most significant images relating to the 'Simonino case' will make it possible to reconstruct the crucial phases of the tragic event and to investigate the channels through which the infamous accusation of ritual homicide was spread far beyond the borders of the bishop's principality.
Costs
free event, booking required
To join the event please write to: progettopromemoria21@gmail.com