Magic Realism in Sardinian Art. The De Montis Collection
exhibition , Art exhibition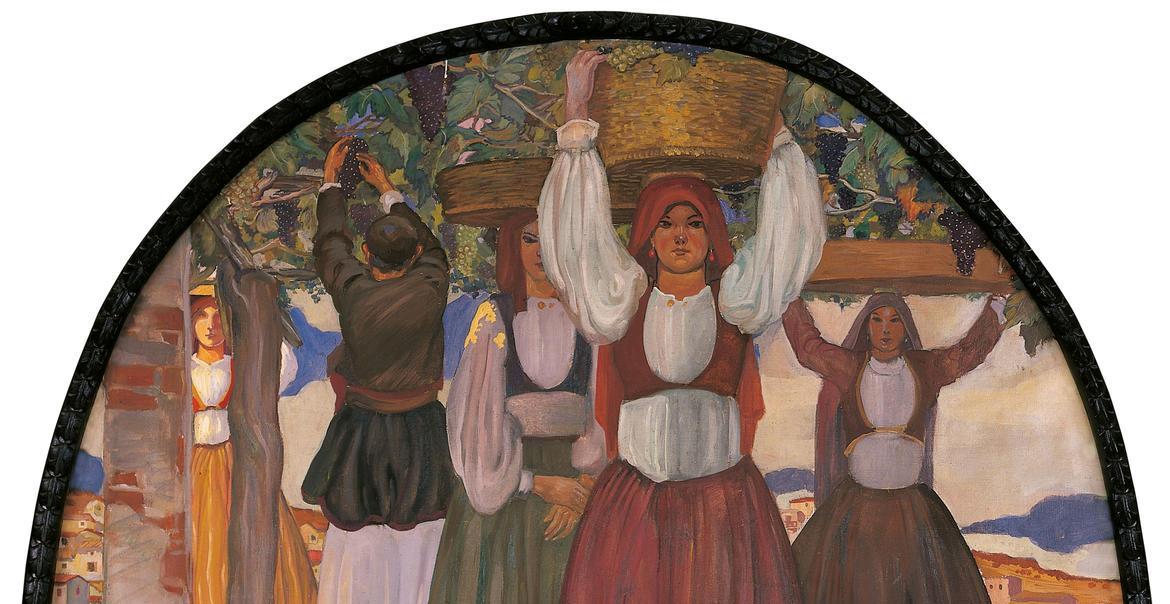 In the historic centre of Cavalese, at the Palazzo della Magnifica Comunità di Fiemme , a selection of the most important collection of Sardinian art of the 20th century. On show, works and artifacts from the private collection of Professor Stefano De Montis, unique in its wealth of paintings, sculptures, fabrics, silverware and Sardinian craftwork.
The Collection will also create a dialogue with some works from the Mart Rovereto Collections. The painting I Naufraghi (The Castaways, 1934) by Cagnaccio di San Pietro, is testimony to the research of one of the most important figurative painters of the 20 century and protagonist of the Magic Realism period. Just like the Sardinian artists, Cagnaccio always remained closely tied to his origins of San Pietro in Volta, a small fishing island in the Venetian estuary, and transformed its rich splendour and cultural heritage into images with universal value. Fortunato Depero's famous Martellatori come into conversation with Sassari-born Eugenio Tavolara's wooden and felt dolls, among the stand-out figures of 20 century Sardinian craftwork.
Magic Realism in Sardinian Art introduces the Galaxy Mart project, a new selection of exhibitions and events on the territory, enhancing Trentino's value as a widespread museum system.
From an idea by Vittorio Sgarbi, curated by Beatrice Avanzi
Source: http://www.mart.trento.it
---
organization: Mart - Museum of Modern and Contemporary Art of Rovereto