Michelangelo and the Sistine Chapel in the autographed drawings of Casa Buonarroti
From an idea by Vittorio Sgarbi, curated by Cristina Acidini and Alessandro Cecchi
exhibition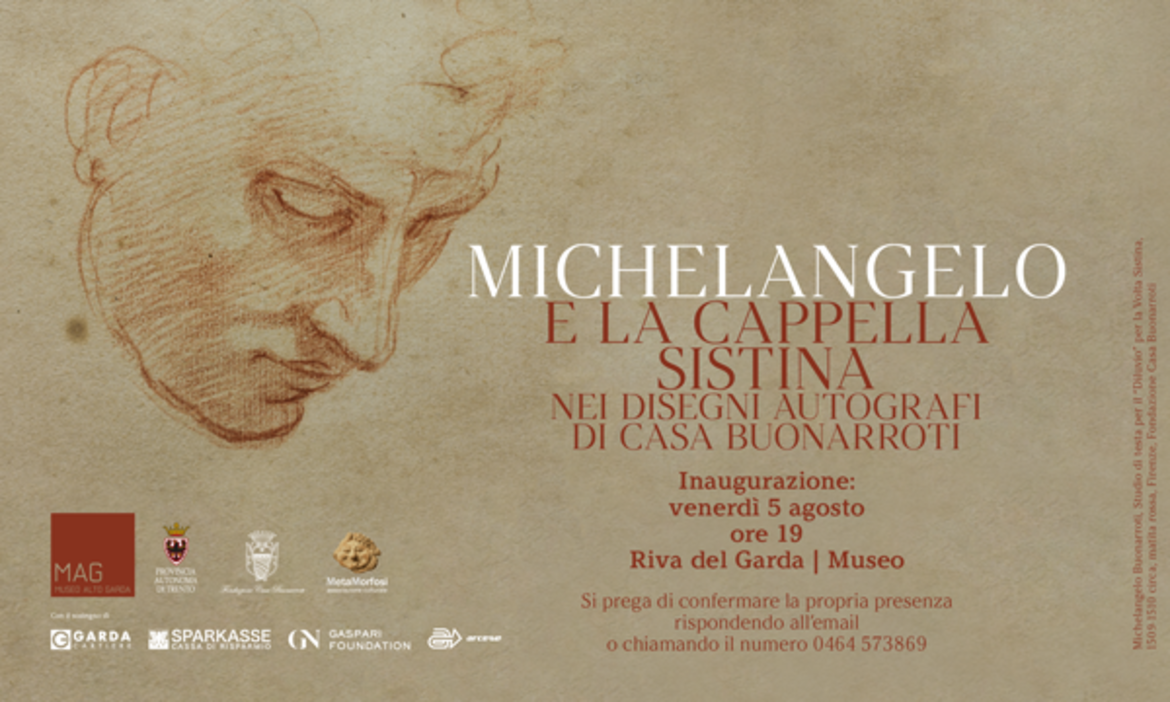 The MAG Museo Alto Garda hosts the exhibition "Michelangelo and the Sistine Chapel in the autographed drawings of Casa Buonarroti" from 6 August to 23 October 2022, organised by the MAG and MetaMorfosi, in collaboration with Casa Buonarroti in Florence and the endorsement of the Autonomous Province of Trento.
Through a selected choice of drawings from Casa Buonarroti in Florence, the exhibition is meant to retrace the long and complex creative process of Michelangelo, who was called upon to carry out the decoration of the Sistine Chapel at two different times. Between 1508 and 1512, Michelangelo carried out the titanic undertaking of decorating the Sistine Chapel's vault, which forced him to work for months upside down, lying on scaffolding behind the vault.
It was only in 1536 that he finally completed the decoration of the Chapel, painting the famous Last Judgement on the altar wall of the same room.