Red-nosed little flea
Drama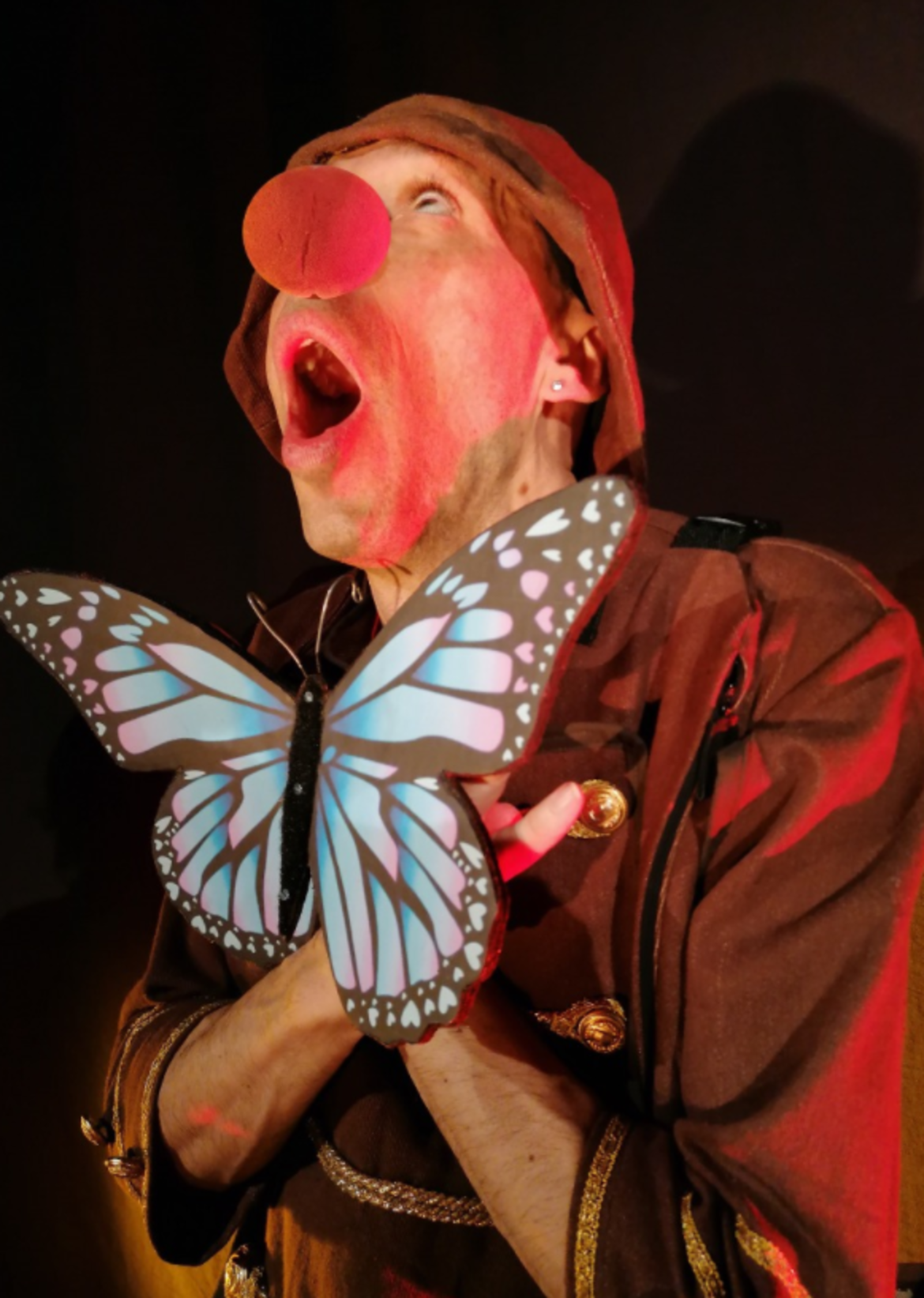 Red-nosed little flea
Script Direction Puppet-designer VALENTINO DRAGANO
Costume-designer ALESSIA BUSSINI
Narranting voice MARCO CONTINANZA
Assistant director RAFFELLA CHILLÈ
Kosmocomico Teatro
Recommended age: children aged 4 - 7
Pulcetta (Red-nosed little flea) was a clown, the one who makes people laugh. In the circus where he worked, he made children laugh, as well as old people, angry people, tired people, happy people, everyone. Pulcetta made everyone laugh!
One day, however, something unexpected happened, something that would change the life of the circus forever: Pulcetta had lost... THE RED NOSE!!! He had searched everywhere, rummaged in his pockets, under the circus ring, but there was no way the Red Nose had disappeared. He had to find it! Pulcetta had decided that the next day he would go to look for it, someone could have seen his nose!
And so he met the Flamingo, the Hens, the Giraffe, the Snail with the house on his shoulders. He asked the Sea, the Fishes, the Moon; he got lost in the Forest and found the Butterflies again in springtime. In short, a long journey to discover that the Red Nose had always been close to him at all times, in every moment of his dancing, his singing, his laughing....
Costs
Full price ticket: € 6
Reduced price ticket for children aged 3-14: € 4
Free admission: from the third kid; children under 3 years old (held in an adult's arms); helper of the disabled persons.
Free admission is also offered to any person whose birthday takes place in the week before the show (from Monday). The free ticket is to be picked up at the theatre box office.
The seats are not numbered
In case of ticket purchase in external points of sale or online, please write an email to: biglietteria@centrosantachiara.it and specify name, surname and quantity of the requested tickets, with a minimum of 24 hours notice.
On Sunday, for info about the show on schedule, call the phone number 0461 213826 (Teatro Cuminetti) from 14.30.
Green Pass required according to the Legislative Decree 23 July 2021 no. 105.