Reopening of the Early Christian Basilica of Saint Vigilius
Cultural exhibitions and events , Guided tour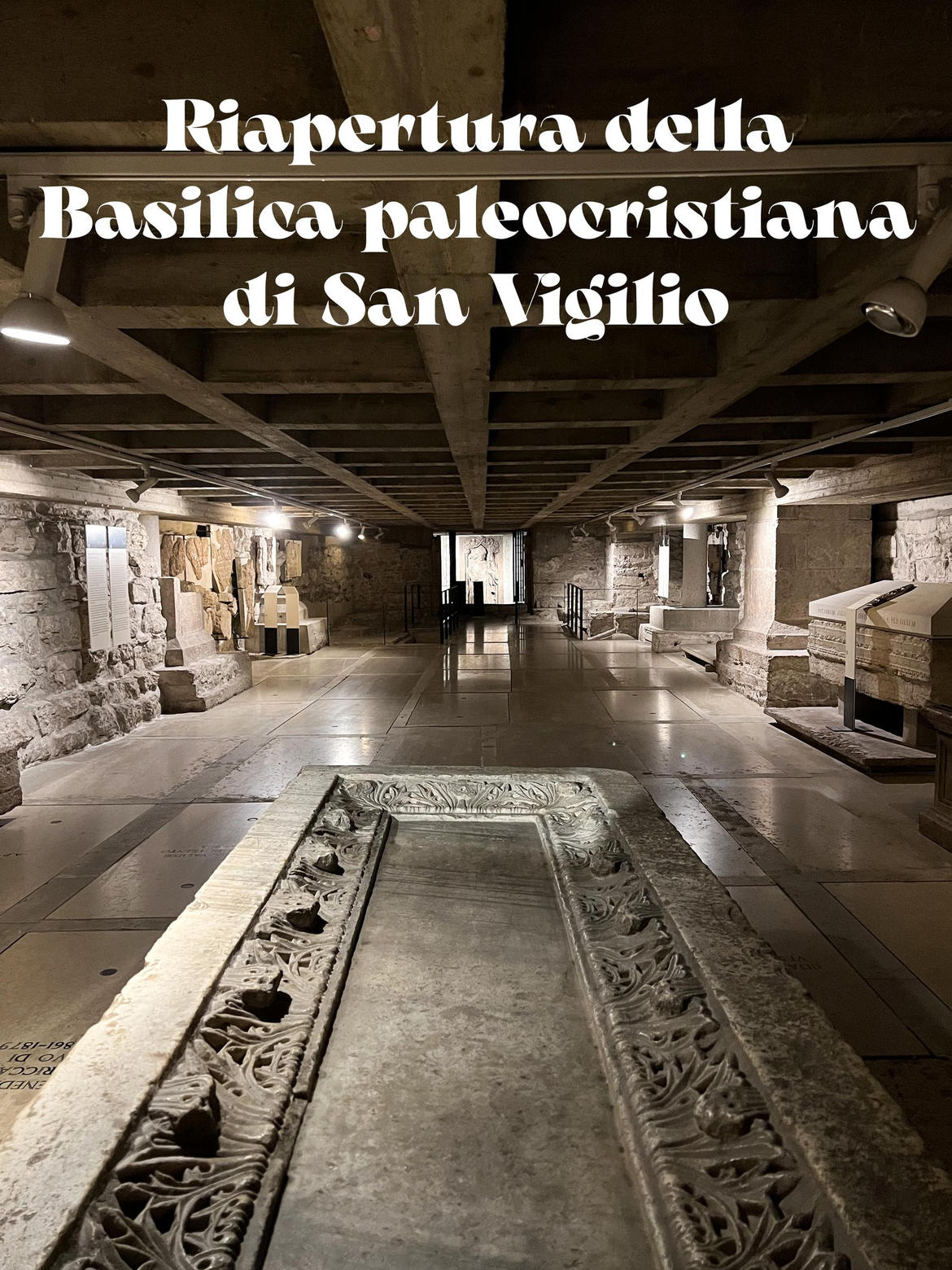 The Early Christian Basilica of Saint Vigilius, located in the basement of the St. Vigilius Cathedral, is open again and can be visited from 9 January 2023, after restoration works that took place in 2022, all year long.
The structure's original purpose was as a burial place for the missionaries in Anaunia Sisinius, Martyrius, and Alexander, murdered in the Val di Non by pagans on 29 May 397. Alongside the martyrs, Vigilius, the third bishop and the patron saint of Trento, was also buried here.
When the palatium episcopatus (bishop's palace) was transferred to the immediate vicinity between the ninth and tenth centuries, this building assumed the function of cathedral church.
The extensive and articulated archaeological area offers an evocative setting to visitors, that spans centuries dense with history and faith.
Source: www.museodiocesanotridentino.it
Costs
TICKETS
→ EARLY CHRISTIAN BASILICA TICKETS
3.00 € full
2.00 € reduced
→ TICKETS TRIDENTINE DIOCESAN MUSEUM + EARLY CHRISTIAN BASILICA
7,00 € full price Basilica paleocristiana + Museo Diocesano Tridentino
5,00 € reduced Early Christian Basilica + Diocesan Museum Tridentino
Free admission: children up to 14 years of age