Small Choices
Giacomo Papetti double bass/ Emanuele Siniscalco piano/ Gabriele Rubino clarinets
Music , Jazz concert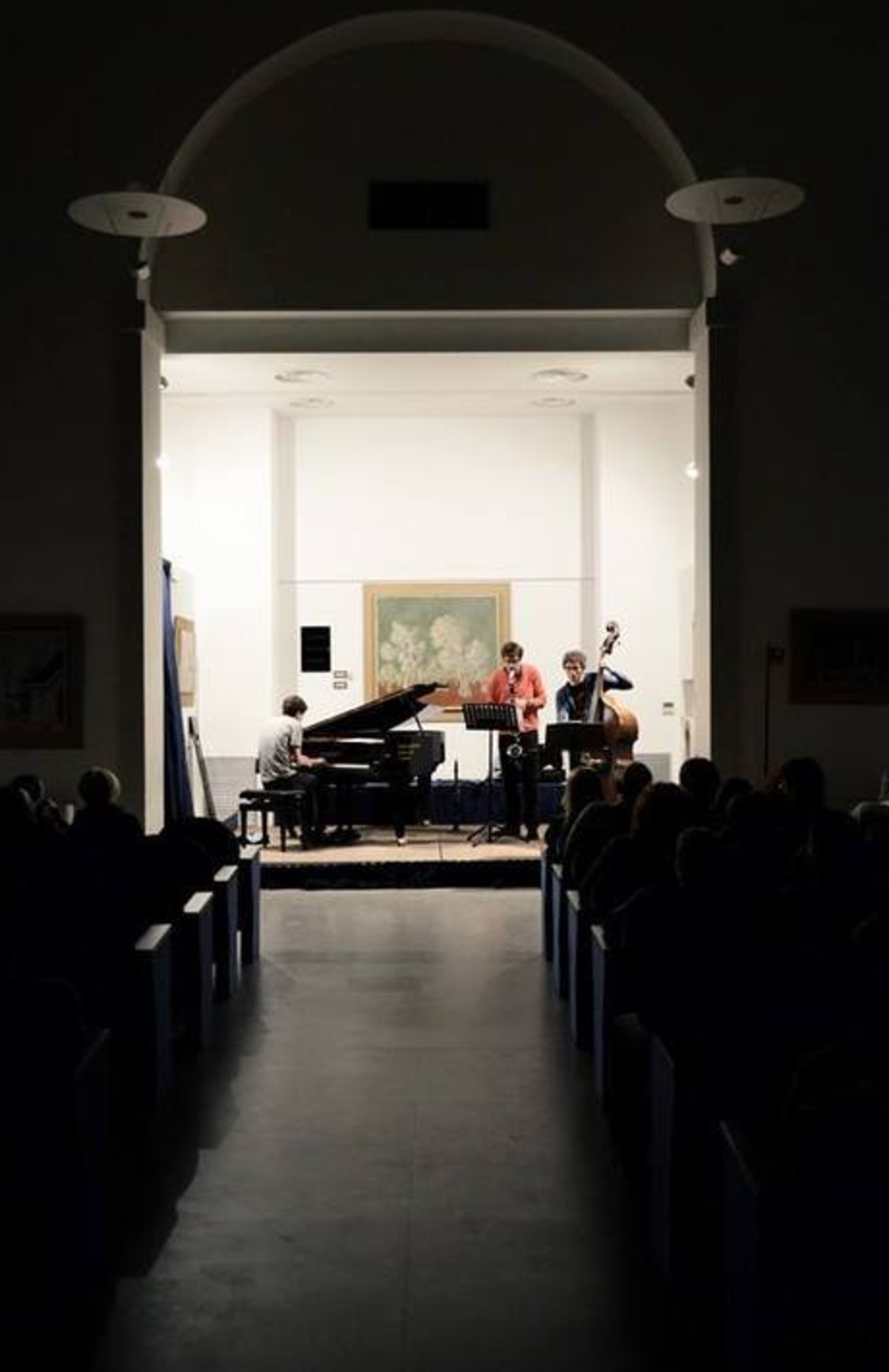 Small Choices is a chamber music trio founded by bassist and composer Giacomo Papetti. The project creates a dialogue between original compositions and improvisations and the "academic" music of Ligeti, Messiaen, Sibelius, Webern, Shostakovich and Gershwin.
Costs
For the concerts at the Sala Caritro booking is required by email to info@sonataislands.com (write name and phone number). Free admission.
The seat will be kept occupied until 20.35.