BACK TO EUROPE!
an itinerary of ideas and themes for teaching Europe at school: from 6 to 27 April 2021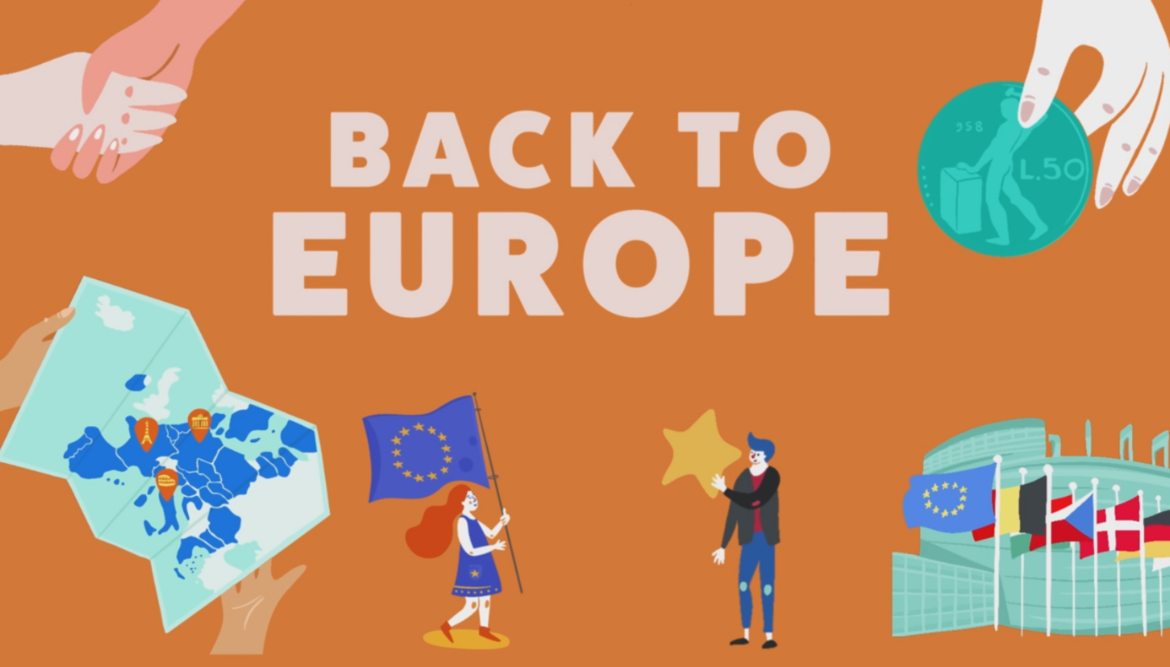 Training course for teachers
There are some topics which, although highly current, do not enter the school curriculum easily, or remain residual: European issues are among these.
The Fondazione Museo storico del Trentino/Trentino history museum foundation proposes four meetings on a European theme (fake news, divided memories, environmental activism, citizenship education) with guests from the worlds of journalism, scientific research, museology and education.
The course mainly addresses secondary school teachers.
PROGRAMME:
6 April 2021, from 15.00 to 17.00 - ZOOM platform
EUROPE AND FAKE NEWS: HOW CAN WE GET OUT OF IT?
Meeting organised with Antonio Megalizzi Foundation
Guests: Roberto Reale (University of Padua), Luca Misculin (Il Post), Luana Moresco (Antonio Megalizzi Foundation), Tiziana Montalbano, Parole Ostili Platform)
Moderator: Caterina Moser
*
13 April 2021, from 15.00 to 17.00 - ZOOM platform
DIDACTICS AND HISTORY:
BETWEEN BORDER AREAS, NATIONAL MEMORIES AND EUROPEAN PERSPECTIVES
Meeting organised with Osservatorio Balcani Caucaso Transeuropa
Guests: Marco Abram and Lorenzo Ferrari (Osservatorio Balcani Caucaso Transeuropa), Andrea di Michele (University of Bolzano).
Moderator: Giuseppe Ferrandi
*
20 April 2021, from 15.00 to 17.00 - ZOOM platform (in English)
HEY YOUTH! SOCIAL MOVEMENTS, GREEN DEAL AND ACTIVE CITIZENSHIP
Meeting organised with the School of International Studies (University of Trento)
Guests: Louisa Parks (University of Trento), Laurence Bragard and Johan Moonens (House of European History).
Moderator: Sara Zanatta
*
27 April 2021, from 15.00 to 17.00 - Le Gallerie (Trento), if the health situation allows it
EDUCATING FOR EUROPE IN TRENTINO: DIDACTIC OFFERS AND WORKING TOOLS
Workshop organised by the Educational Area of the rentino history museum foundation with the Fondazione Trentina Alcide De Gasperi/Alcide De Gasperi's Trentino Foundation and Europe Direct.
**
The participation is recognised as a refresher course for teachers, according to D.P. 1328 of 1 June 2001.
The course is part of the "European Heritage Days - Call for European Heritage Label Sites // The Council of Europe and the European Commission".
Registration for the events is required by mail: edu@museostorico.it
Fondazione Museo Storico
---
29/03/2021