Caravaggio. The Contemporary
From an idea by Vittorio Sgarbi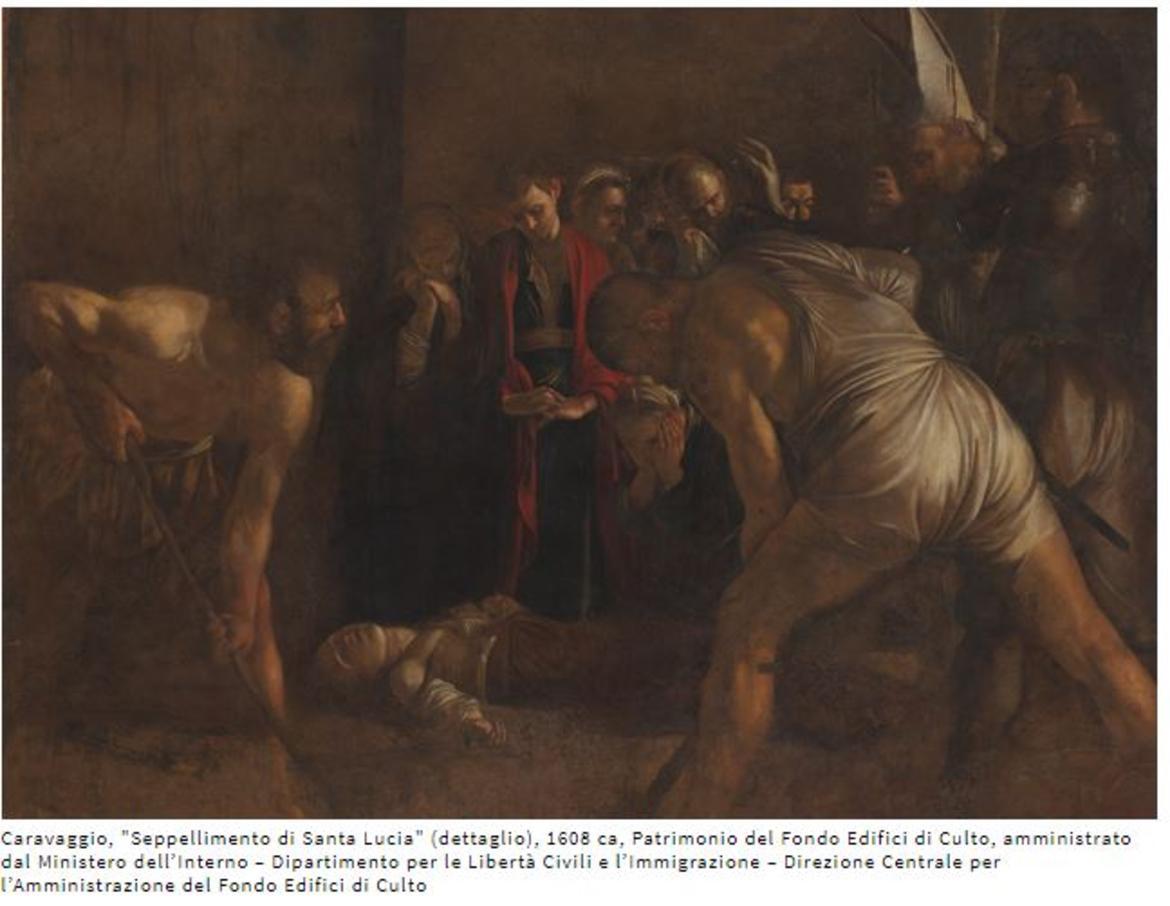 Exhibition at the Mart in Rovereto (from 9 October 2020 to 4 December 2020)
The hotly anticipated exhibition Caravaggio. The Contemporary offers visitors the opportunity to admire the Burial of Saint Lucy in the flesh. This painting is the oldest Sicilian work by Michelangelo Merisi (AKA Caravaggio) and is currently on loan from its usual home in the church of Santa Lucia alla Badia in Syracuse.
The seventeenth-century masterpiece is exhibited among a selection of contemporary works and photographs, encouraging new conversations and emphasising Caravaggio's spiritual relevance.
The exhibition offers a comparison between this masterpiece and a selection of works by the master of Italian Informalism: Alberto Burri.
In a constant dialogue between images, symbols and similarities, it is completed by a large painting entitled I naufraghi (1934) by Cagnaccio di San Pietro, works by the artist Nicola Verlato and photographer Massimo Siragusa, and a few shots that focus on the life and death of Pier Paolo Pasolini.
The exhibition is enriched by a programme of events: shows, performances, meetings, presentations in collaboration with Centro Servizi Culturali Santa Chiara and Nuovo Cineforum Rovereto .
---
18/09/2020