Discovering Roman Tridentum
Guided visits to TRIDENTVM S.A.S.S. - Spazio Archeologico Sotterraneo del Sas (Sas Underground Archaeological Space)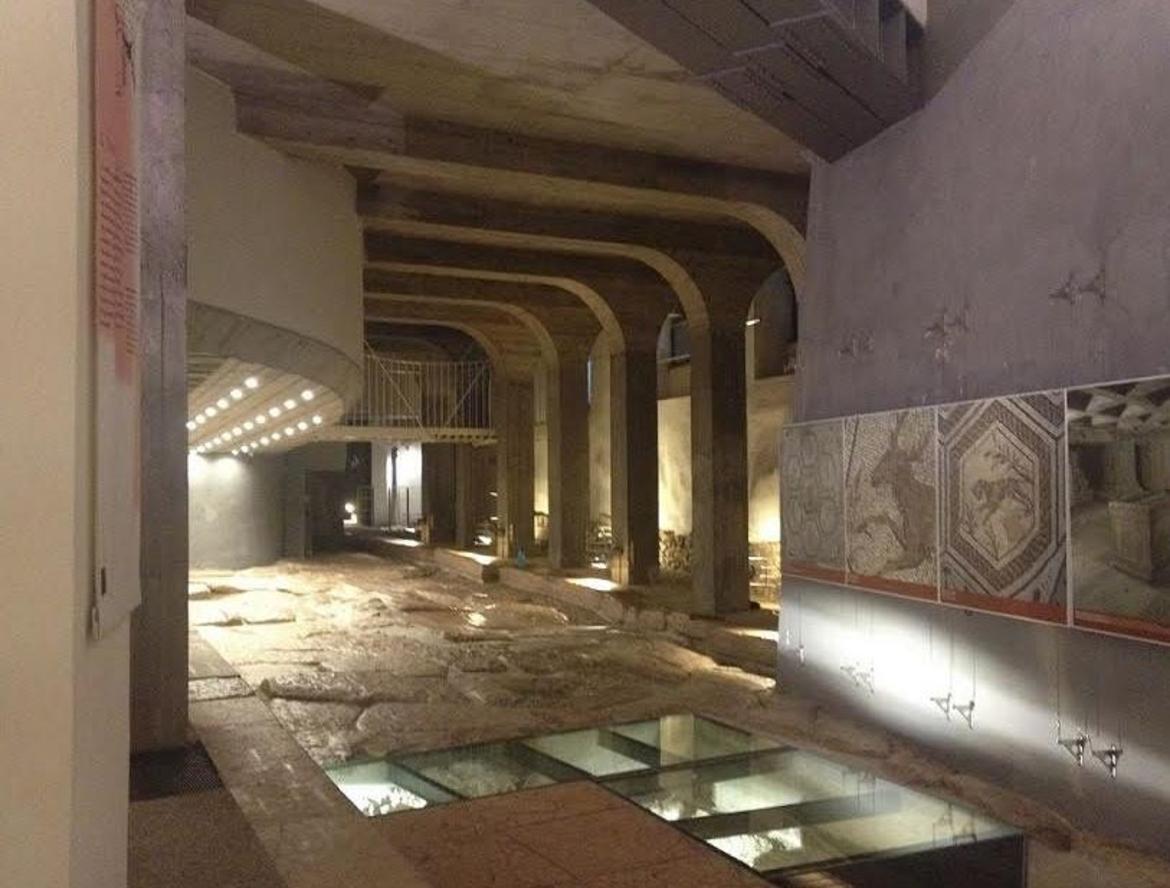 Guided visits to TRIDENTVM S.A.S.S. - Spazio Archeologico Sotterraneo del Sas (Sas Underground Archaeological Space) in Trento, under Cesare Battisti square.
From 21 May to 25 June, every Friday at 16.15, the "Servizi educativi" (office for educational activities) of the Archaeological Heritage Office of the Department for Cultural Heritage propose free guided tours to a large part of ancient Tridentum in the company of an expert archaeologist.
In order to take part, booking is required by phone: 0461 230171 before 13.00 on the day of the event. A maximum of 9 people will be admitted to each visit. It's necessary to wear a face covering and respect social distancing. Admission to the site is subject to admission charge.
As symbol of Roman Tridentum, the Sas Underground Archaeological Space safeguards the remains of a quarter of the Roman city in a fascinating and evocative setting, as a result of archaeological excavations carried out during the restoration and extension of the Social Theatre. The large area consists of public and private spaces and buildings: a long stretch of the city wall, a large segment of road paved with large slabs of local red stone, sectors of houses with mosaic floors, rooms with underfloor heating systems, courtyards, a perfectly preserved well and a glassmaker's workshop.
The site also hosts the exhibition "Ostriche e vino. In cucina con gli antichi romani" (Oysters and wine. Cooking and the ancient Romans) which reveals interesting facts and details about food culture in ancient times.
Information
Provincia autonoma di Trento
Soprintendenza per i beni culturali
Ufficio beni archeologici
Via Mantova, 67 - 38122 Trento
Tel. 0461 492161
Ufficio Stampa PAT
---
20/05/2021