Palafitta di Fiavé - Museo delle palafitte di Fiavé (Museum of Pile dwellings of Fiavè)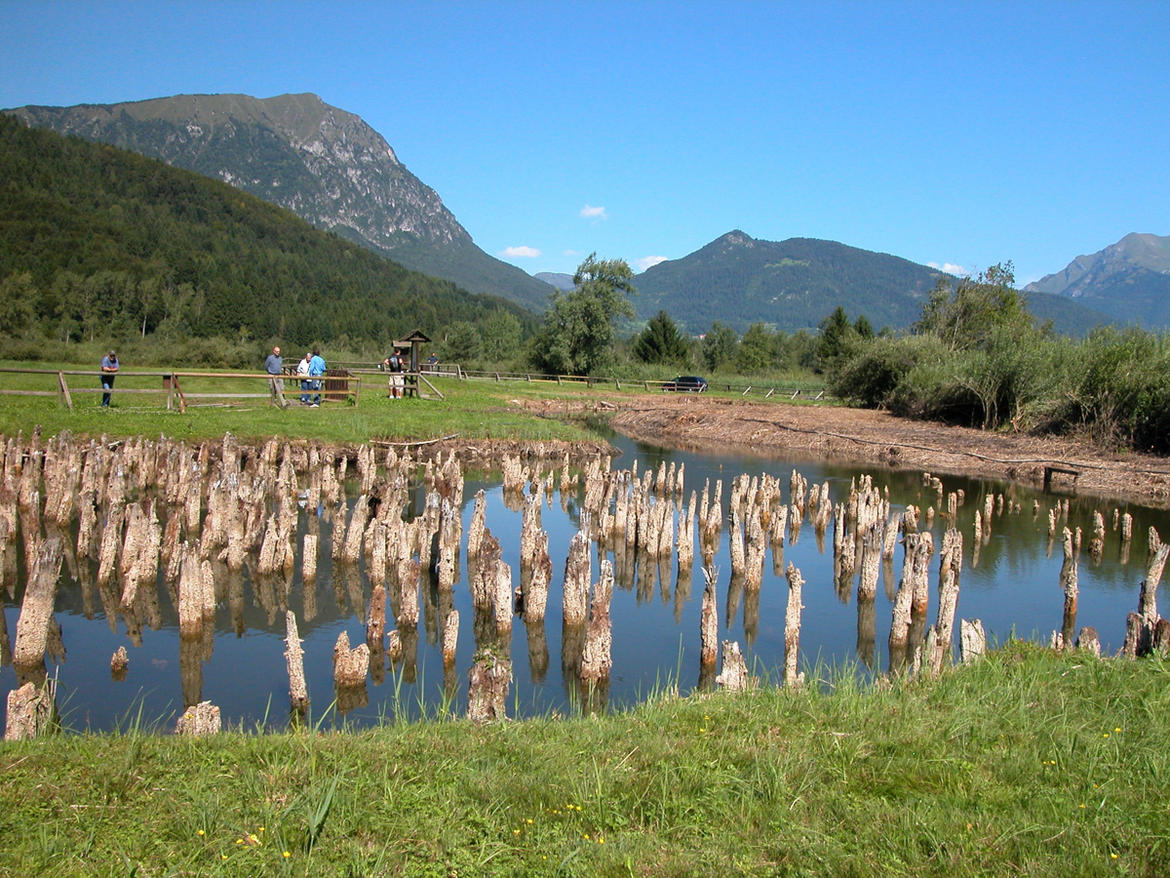 La scoperta dell'esistenza di un abitato preistorico nel bacino dell'ex lago Carera, progressivamente intorbatosi, avvenne nella metà del secolo scorso in seguito a lavori di estrazione della torba.
Dal 1969 al 1976 furono intraprese ricerche sistematiche, che interessarono due zone distinte della torbiera e l'attiguo Doss Gustinaci.
Nel 1981 sono stati ripresi i lavori, tuttora in corso, con indagini alle quali partecipano Istituti, Musei ed Università italiane ed estere.