Caseificio Sociale Val di Fassa Mèlga de Fascia (Val di Fassa Social Cheese Factory) - L Malghier
A museum in a dairy - Local branch of the Ladin Museum in Fassa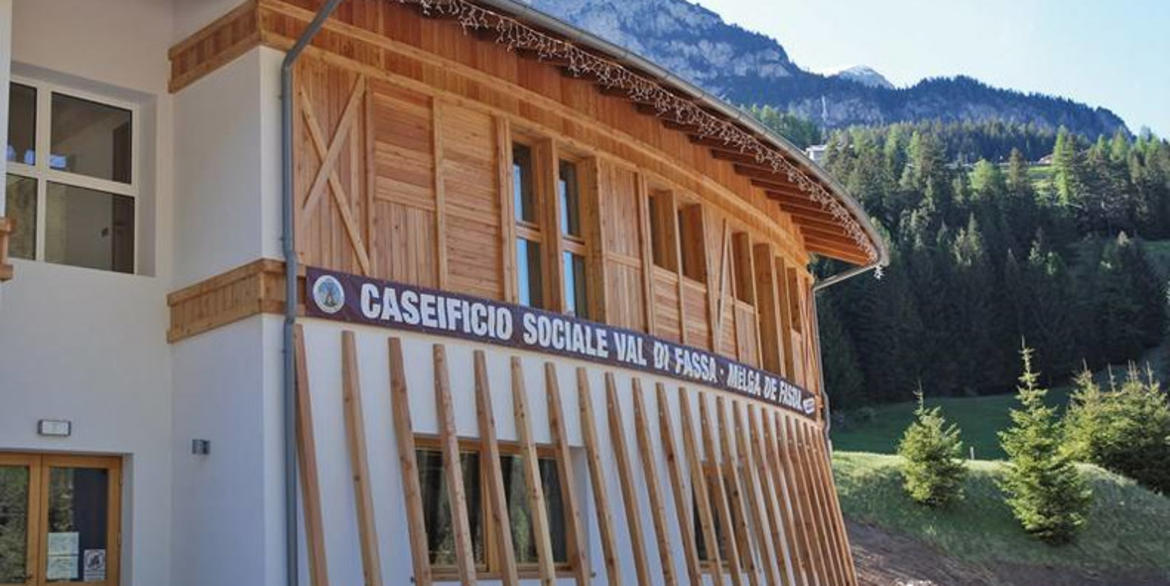 Located at the headquarters of the Caseificio Sociale Val di Fassa (Fassa Valley Social Cheese Factory) the new branch is dedicated to the age-old art of breeding and cheese-making, an activity that has characterized the economic system of the Fassa Community for centuries.
The processing of milk, butter and cheese and the community management of grazing lands and Alpine pastures over the centuries can be recalled thanks to objects, texts and photographs resulting from thirty years of ethnographic collection work carried out by the Ladin Cultural Institute, leading us to modernity and to the present-day production at the Cheese Factory, all of which can be viewed in the large production halls.
You will have the opportunity to taste the numerous products available at the shop.
---
---
---
organized by The Ladin Cultural Institute "Majon de Fascegn"