Centro documentazione - Dokumentationszentrum Lusérn (Luserna Documentation Centre)
The Foundation preserves historical documents of various kinds regarding the village of Luserna in the past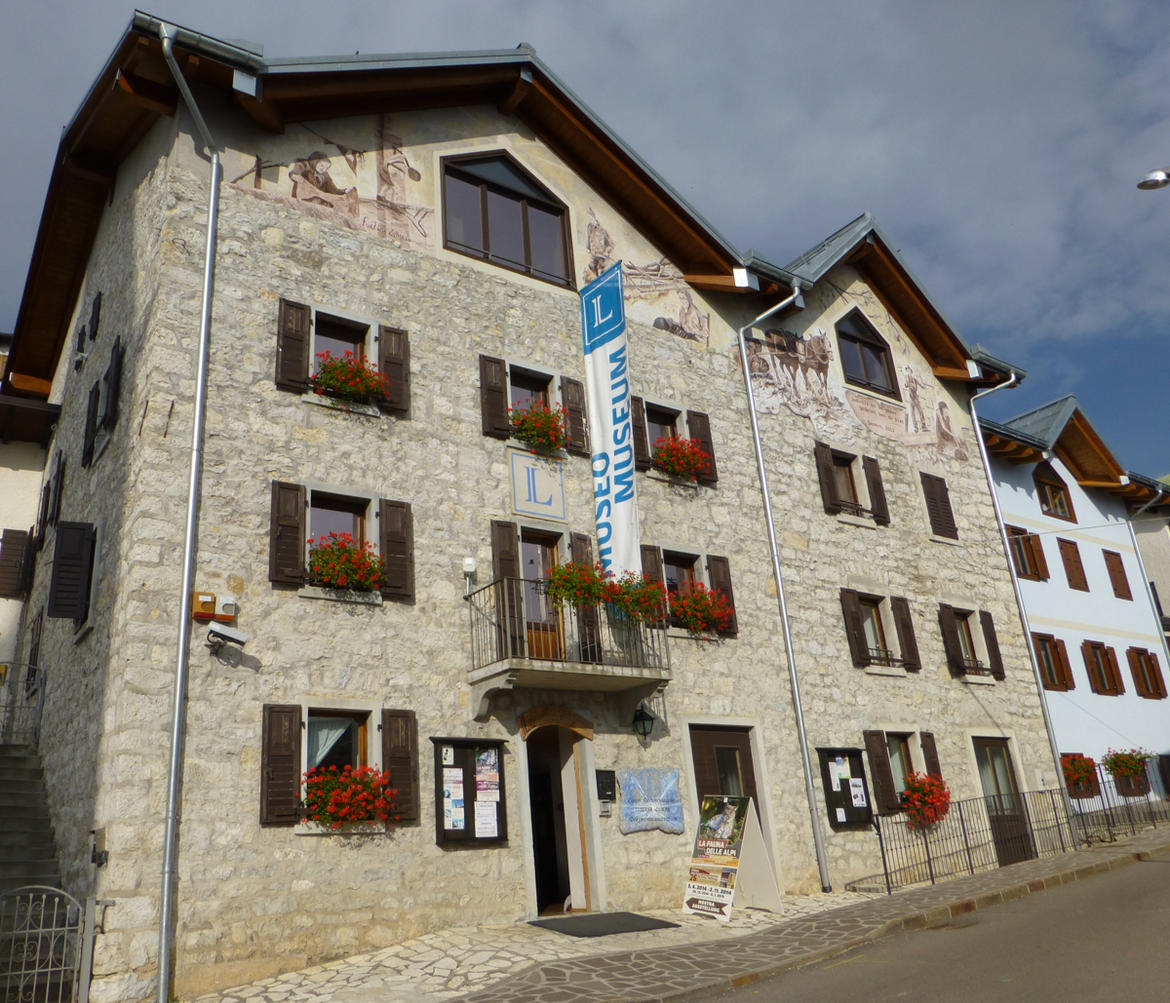 Luserna Documentation Centre houses the permanent exhibition Alfabeto della Grande Guerra. 26 lettere per non dimenticare, Centro Visitatori Fortezze degli Altipiani, Fauna degli Altipiani, Casa museo-Haus von Prükk and Rheo Martin Pedrazza picture gallery . It preserves documents and materials relative to the history of the Cimbrian community and to wartime events on the Altipiani.
The area of Luserna is located between the plateaus of Trentino and Veneto, between Folgaria and Asiago, on what was once the state border between the Austro-Hungarian Empire and the Kingdom of Italy. Among the different subjects dealt with by the Luserna Documentation Centre, particular importance is given to the First World War, whose events dramatically affected the lives of the people and the landscape of the Plateaus.
A permanent room exhibits materials resulting from acquisitions and donations over the years; the "Fortress of the Plateaus Visitors Centre", which opened in 2010, illustrates the Austrian and Italian system of forts through photographs, explanatory texts and films.
In recent years, the centre has organised temporary exhibitions dedicated to specific periods of the First World War (Strafexpedition, the war on the plateaus, the experience of Emilio Lussu and the Sassari Brigade, and the story of the Trentino soldiers in Galicia), and also to themes of historical, naturalistic and ethnographic nature, addressing a wide audience.
Source: www.trentinograndeguerra.it
This museum belongs to the Rete Trentino Grande Guerra (Trentino First World War Network) which promotes the collaboration between all those who cultivate a passion for the history and memory of the wartime events.
visitable: yes | suitable for: families
---
organized by Istituto culturale cimbro