Museum of the 1914 - 1918 War in Marmolada | Fedaia Pass
A remarkable collection of war relics in perfect condition, originating mostly from the Marmolada front, following the withdrawal of the glacier.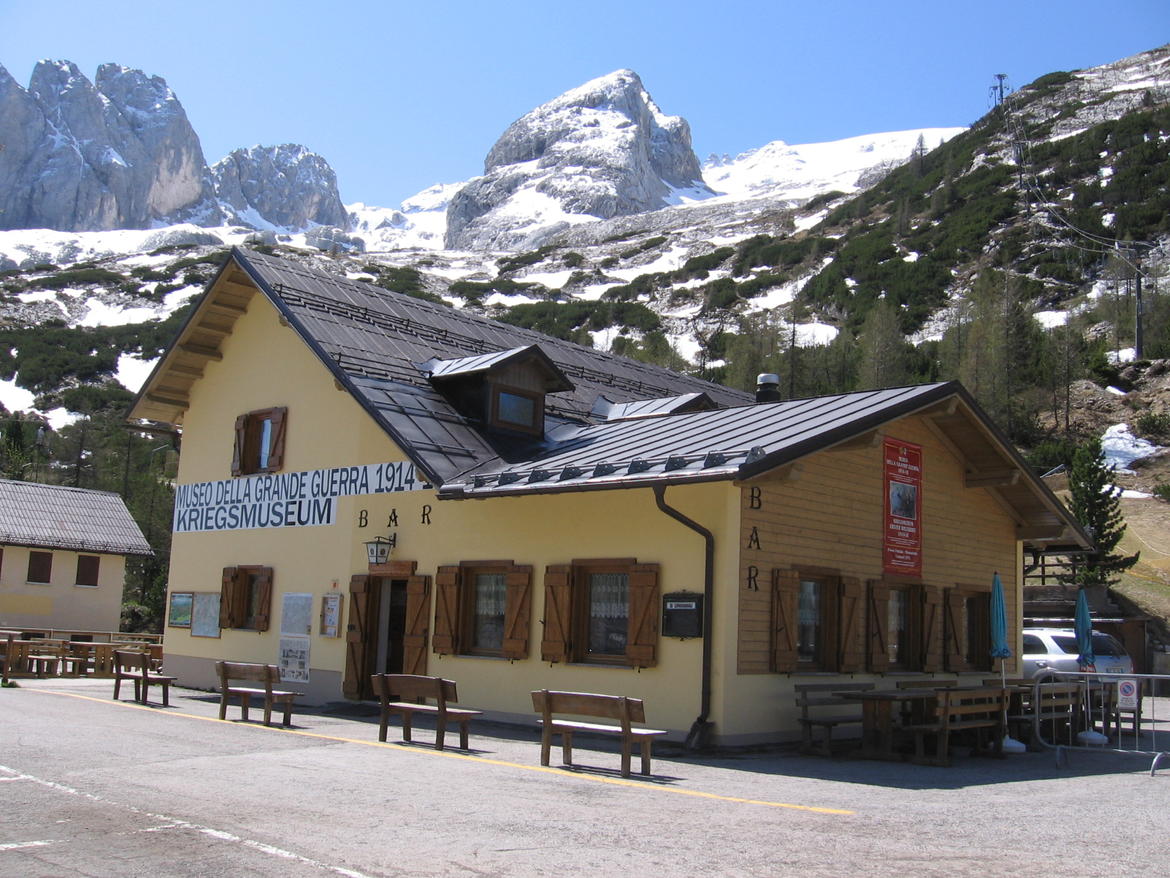 The Marmolada glacier, a jealous guardian for nearly a century, has returned little by little considerable evidence of the First World War following its rapid retreat in recent years.
From 1915, Marmolada became the highest battlefield on the entire Dolomite front and one of the highest of the whole war.
Since 2004, Andrea De Bernardin has curated an exhibition that collects First World War artefacts found on the mountain or collected from the homes of the valleys below. The collection consists of about 700 pieces: the sewing kits supplied to every soldier; dog tags; medics' scalpels; weapons, including a Schwarzlose and a Maxim machine gun, and a 30.5 cm projectile fired from a Penia mortar in Val di Fassa; a field telephone; a still-working Erika typewriter; a trench periscope; and a large display of caps. The theme of the "White War" is evoked from examples of personal equipment.
ACTIVITIES AND SERVICES
In the large bookshop you can buy hundreds of publications, some of which are published directly by Andrea De Bernardin, gadgets, videos and DVDs. Inside the museum period films are screened. The shelter, accessible by car, is the starting point for excursions on the Marmolada glacier.
The museum is part of Rete Trentino Grande Guerra , which promotes the collaboration between those who cultivate the passion for the history and recollection of those happenings.
source Museo della Grande Guerra 1914 – 1918, Passo Fedaia
visitable: yes | suitable for: adults - families - scholars - schools | disabled access