Museum of the First World War in Valle del Chiese | Bersone
Exhibits a rich collection of wartime equipment, uniforms and artefacts from the glaciers of Adamello. It also houses significant reconstructions of the Austrian and Italian high mountain buildings.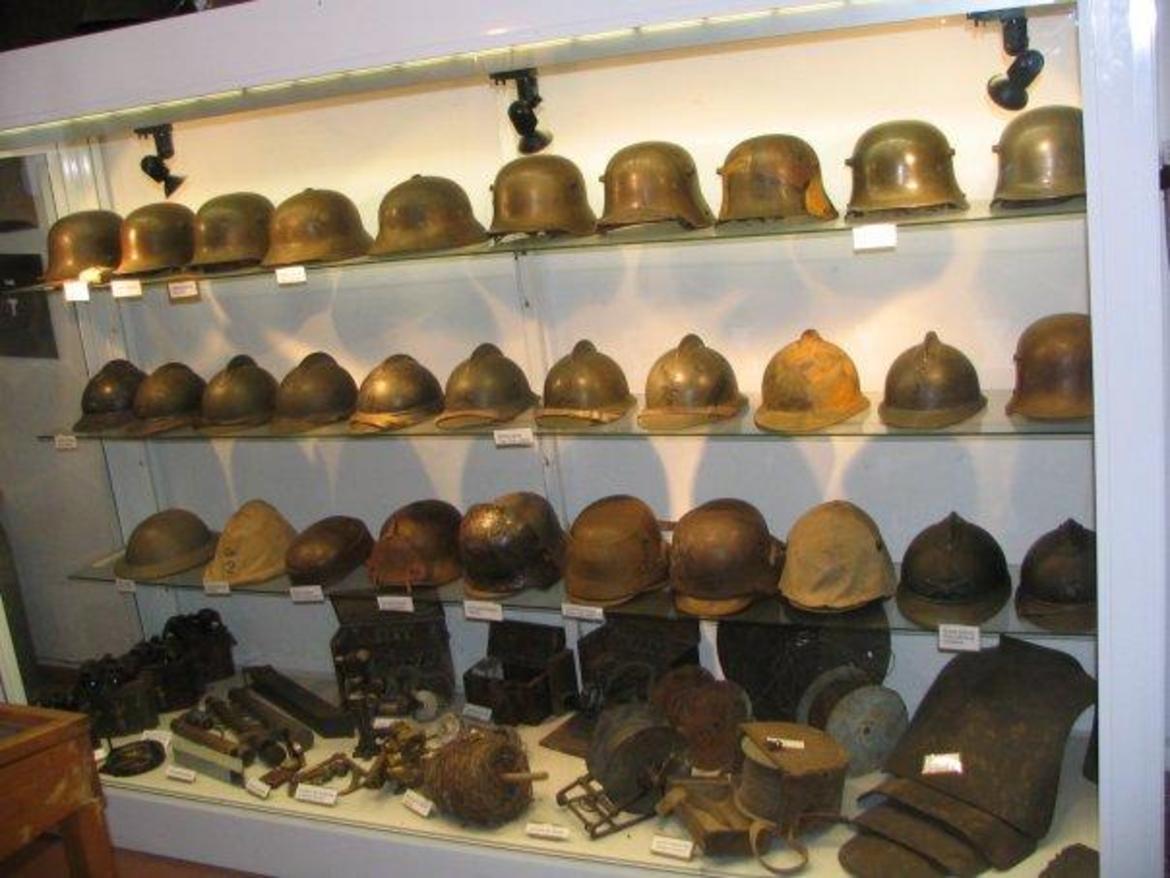 The museum was created by a group of friends to keep the memory of the First World War alive in the Valle del Chiese. Over the years, the materials on display, which are mainly from the group of Cadria, Nozzolo, Cima Pissola and the vast area of Adamello, have increased and enriched with items donated by the public. Research on the territory and in the Archive of the Historical Office of the Italian Army, returned documents and photographs related to the war on this stretch of the front.
Outside the building is an Italian Ansaldo-Schneider cannone da 105, while inside projectiles of various calibres are preserved. The rooms are housed in reconstructions of wooden military barracks resembling those that the soldiers made inside the caves.
On display are original uniforms, including the uniform of the Captain Federico Sacchi of the 3rd Alpini Regiment. In the displays you can see Italian, Austro-Hungarian and English helmets, rifles, landmines, and Italian and Austrian hand grenades with various types of ignition.
ACTIVITIES AND SERVICES
The museum holds information evenings and guided tours of the area.
The museum also collaborates with the Trentino Historical Committee of SAT in activities for developing and preserving the heritage of the First World War, notably through an archive of texts, documents and photographs relating to the Adamello area.
The museum is part of Rete Trentino Grande Guerra , which promotes the collaboration between those who cultivate the passion for the history and recollection of those happenings.
visitable: yes | suitable for: adults - families - scholars - schools | disabled access