Alexander Malofeev on the piano
music by L.v. Beethoven, M. Ravel, S. Rachmaninov, P.I. Čajkovskij, S. Prokofiev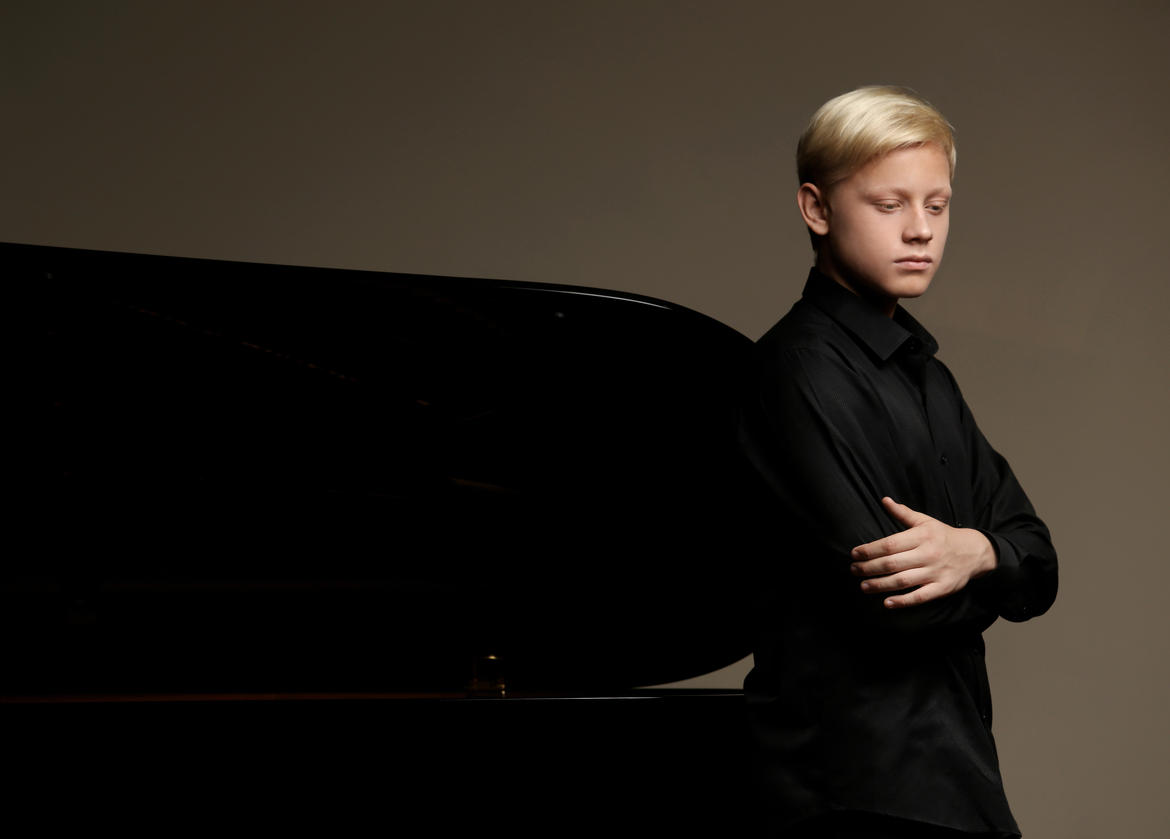 Alexander Malofeev, piano
Programme:
L.v. Beethoven
(1770 - 1827)
Sonata for piano no. 23 in F minor
op. 57 "Appassionata"
Allegro assai - Andante con moto - Allegro ma non troppo
M. Ravel
(1875 - 1937)
Gaspard de la nuit
Ondine - Le gibet - Scarbo
S. Rachmaninov
(1873- 1943)
Sonata for piano no. 2 in B-flat minor op. 36
Allegro agitato ‒ Non allegro ‒ L'istesso tempo. Allegro molto
P.I. Čajkovskij
(1840 - 1893)
Dumka, op. 59
S. Prokofiev
(1891 - 1953)
Sonata no. 7 in B-flat minor op. 83
Allegro inquieto - Andante caloroso – Precipitato
Alexander Malofeev (born 21 October 2001 in Moscow) is a precocious Russian virtuoso pianist. Malofeev gained international recognition at the 8th International Tchaikovsky Competition for Young Musicians held in Moscow in 2014, where he won the 1st Prize and the Gold Medal.
Two years later, he was awarded the Grand Prix at the 1st Grand Piano Competition – International Competition for Young Pianists in Moscow.
Alexander Malofeev is also recipient of other numerous international competitions and festivals prizes.
At the opening of the International Piano Festival of Brescia and Bergamo in April 2017 in Italy, he was awarded the "Premio Giovane Talento Musicale dell'anno 2017" (Best Young Musician of 2017).
Malofeev is currently a student of Elena Beryozkina at the Gnessin State Musical College. His favorite composers are Rachmaninov and Prokofiev.
Costs
full price ticket € 25,00
reduced price ticket € 18,00
€ 8,00 - for university students with Student Pass of the Opera universitaria.
Reduced price is available for young persons of up to 25 years of age and people over 65 years of age.
Information about presale tickets
---
organization: Società Filarmonica di Trento