Philharmonic hall of Trento
Sala concerti in cui fa bella mostra l'organo costruito dalla ditta Vegezzi-Bossi nel 1906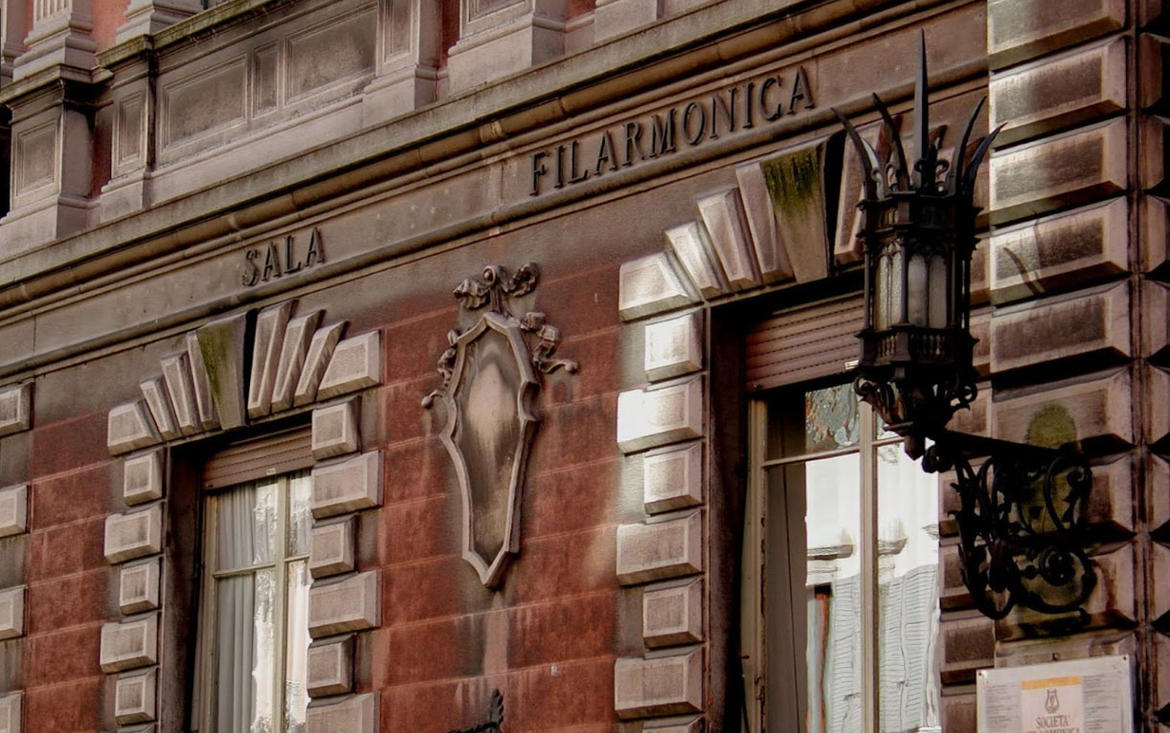 Fondata nel 1795 la Società Filarmonica di Trento fino al 1905 svolse la propria attività in vari palazzi della città. L'edificio dove si trova attualmente fu portato a termine in un anno, e inaugurato con un concerto diretto dal M.o Vincenzo Gianferrari il 30 maggio 1905. La struttura del palazzo comprende un sotterraneo, un piano rialzato con otto stanze e un appartamentino per il portiere, la Sala da concerti con due salette di servizio al primo piano, tre stanze con cinque loggette verso la parte alta della Sala al terzo piano. Salvo pochissime modifiche la palazzina si presenta tuttora come venne costruita nel 1905. Pregevole il portone d'entrata in rovere massiccio che emerge in mezzo ad una facciata bugnata, realizzata con un modernissimo conglomerato cementizio; elegante lo scalone d'accesso alla Sala dei concerti, illuminata da sette ampie serliane, dove sopra il palcoscenico posto sulla parete ad est fa bella figura l'organo costruito dalla ditta Vegezzi-Bossi nel 1906. All'esterno fa bella figura il finestrone centrale col suo frontone triangolare finemente decorato a bassorilievo con soggetti musicali.
suitable for: families | disabled access
Notes on the accessibility to the site
Reserved parks are located in Via Maffei; other two places are in Via Verdi at about 100 mt. Entrance from Vicolo Pievano has no barriers. Access to "Sala Concerti" has a 140 cm wide door: the pit is viable along all his perimeter; access to stage has three steps 22 cm high. Indicated toilets have support handles on both side of the wc wich is equipped with a hand shower.
Information collected by the staff of the Cooperative Handicrea