Anne, the mother of Mary. Cult and iconography in the European Region Tyrol-South Tyrol-Trentino
Cult and iconography in the European Region Tyrol-South Tyrol-Trentino
exhibition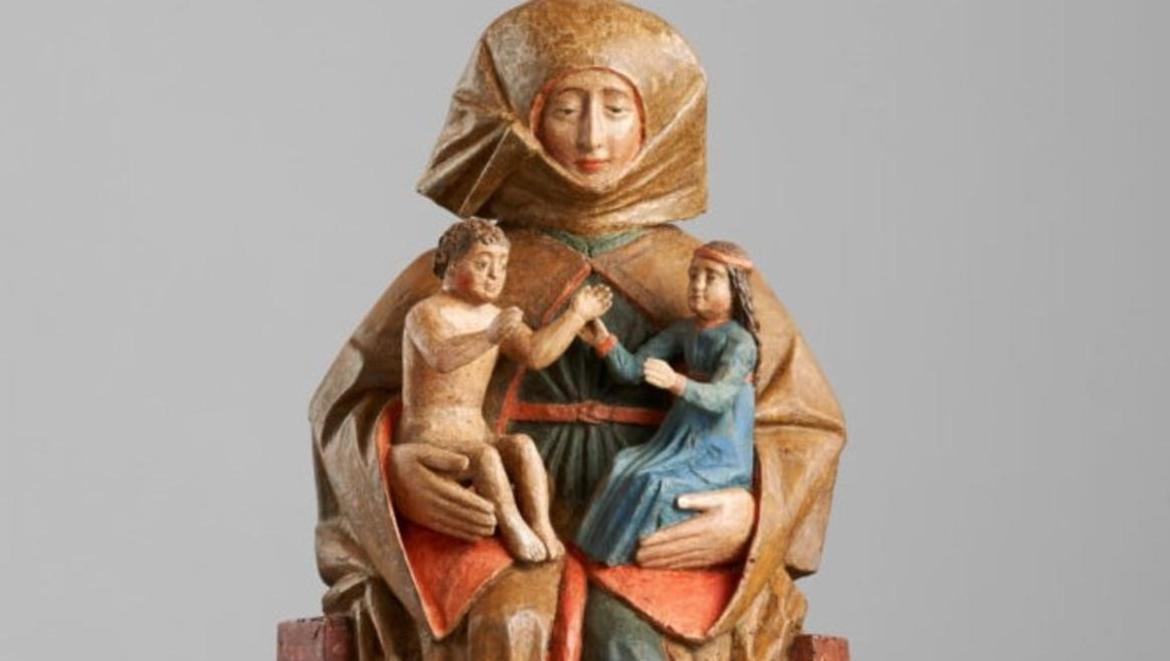 From 1 October 2021 the ground floor rooms of the Museum will host the exhibition "Anna, la madre di Maria. Culto e iconografia nel Tirolo storico" (Anne, the mother of Mary. Cult and iconography in the European Region Tyrol-South Tyrol-Trentino), curated by Alessandra Galizzi Kroegel with the collaboration of Stefanie Paulmichl. The exhibition is the result of a research project by the University of Trento, and is organised by the Museo Diocesano Tridentino in collaboration with the Museo Diocesano Hofburg in Bressanone. It aims to illustrate the evolution of the cult and iconography of St. Anne between the 15th and 18th centuries, focusing of the European Region Tyrol-South Tyrol-Trentino.
Source: www.museodiocesanotridentino.it
Costs
Green Pass required
Exhibition and catalogue curated by
Alessandra Galizzi Kroegel and Stefanie Paulmichl
In collaboration with
Archivio Diocesano Tridentino, Centro di Alti Studi Umanistici (CeASUm - Centre for Advanced Humanistic Studies) of the University of Trento, Museo degli usi e costumi della gente trentina (Trentino Folklife Museum), Museo Diocesano Bressanone – Hofburg, University of Trento, Department of Humanities and Philosophy.
Scientific committee
Laura Cavazzini, Antonella Degl'innocenti, Alessandra Galizzi Kroegel, Serena Luzzi, Stefanie Paulmichl, Domenica Primerano, Irene Zavattero.
With the collaboration of
Cultural activities Office of the Autonomous Province of Trento
Europaregion/Euregio | European Region Tyrol - South Tyrol - Trentino
Fondazione Caritro - Cassa di Risparmio di Trento e Rovereto
The exhibition is part of the initiatives of the Year of the Euregio Museums 2021. An overview and more detailed information on the projects and participating museums can be found on the web portal 2021.euregio.info.