Carlo Sartori, "La vita, la natura e il volto" ("Life, nature and self-portrait")
Retrospective opening of Carlo Sartori's pictorial works
exhibition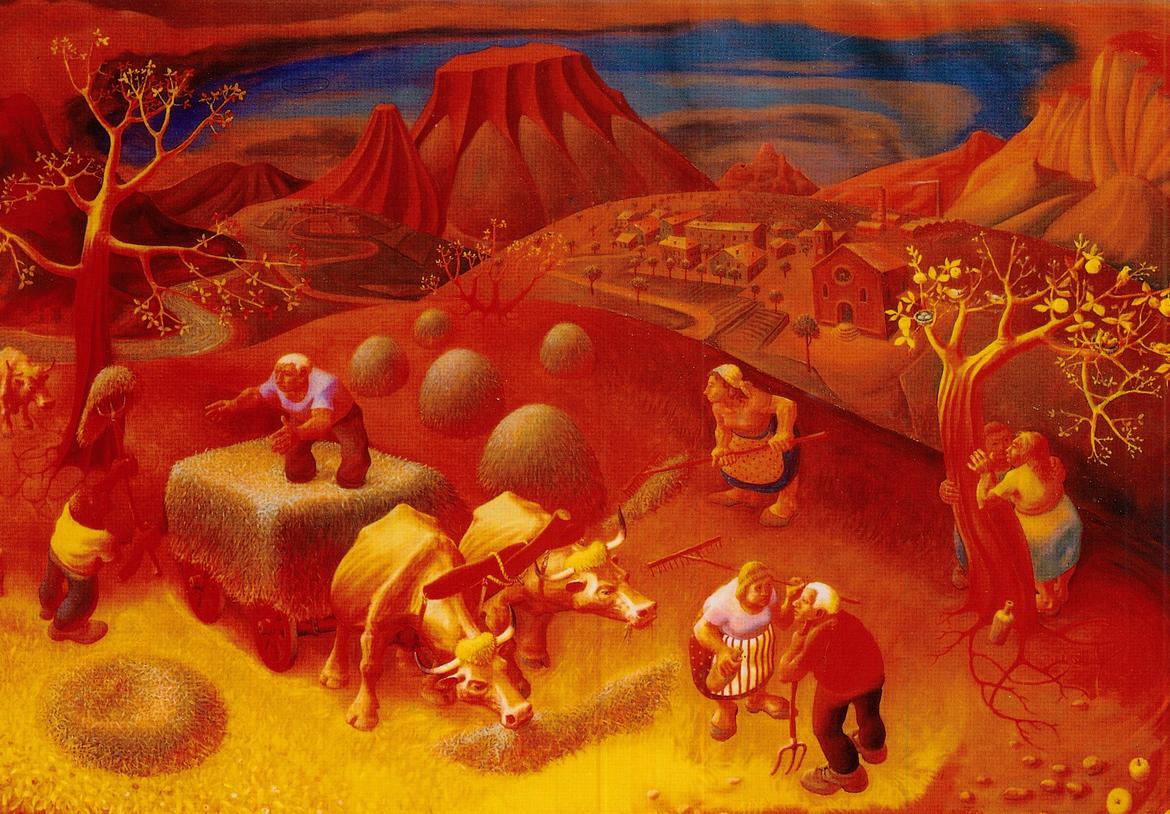 The first important exhibition of Trento Film Festival 2017 is dedicated to Carlo Sartori (Ranzo di Vezzano, 1921 – Trento, 2010).
The saga of the farmer painter in a major exhibition highlighting three different pictorial themes dealt with by the artist, representing the subject matter that has strongly characterised the whole of his artistic career. The theme dedicated to life conveys and introduces the representation of the environment, people and soul of those living in the mountains of Trentino in his works. His experience of a life dominated by work, documented through the rituals of everyday toil, always faced with extreme tenacity and dignity. Human figures deliberately and grotesquely deformed to further accentuate the sense of suffering and the humility of pain in the presence of Mother Earth. This content undoubtedly remains the best known and most appreciated aspect of the artist from Lomaso. The second thread taken into consideration is dedicated to nature. Carlo Sartori paints an infinite number of floral still lifes that have rarely been displayed in shows or exhibitions dedicated to the artist. A bewildering allegory of colours, at times even exaggerated, from a visionary painter who takes us on a journey through an almost surreal vision of nature, through his intimate story of humble happiness. Thirdly and no less importantly, there is a series of 38 self-portraits. From sketches of his face as a young man to more composed and constructed portraits in later life. A "complete" exhibition that introduces us to the painter and allows us to better understand the reasons behind his art, along with the vision of the man–artist who has recounted the rituals and life of a time that has passed with a frank and authentic approach. Memories survive, with an awareness of participating in the knowledge of the world.
Curated by Gianluigi Rocca and Alessandro Togni.
Source: http://trentofestival.it
Furthermore, an exhibition featuring Sartori's drawings will be shown in the halls of Spazio delle Arti (Via Paradisi, 7 – Trento) from 27 April to 17 May.