Connaught Brass
Music , Classical music concert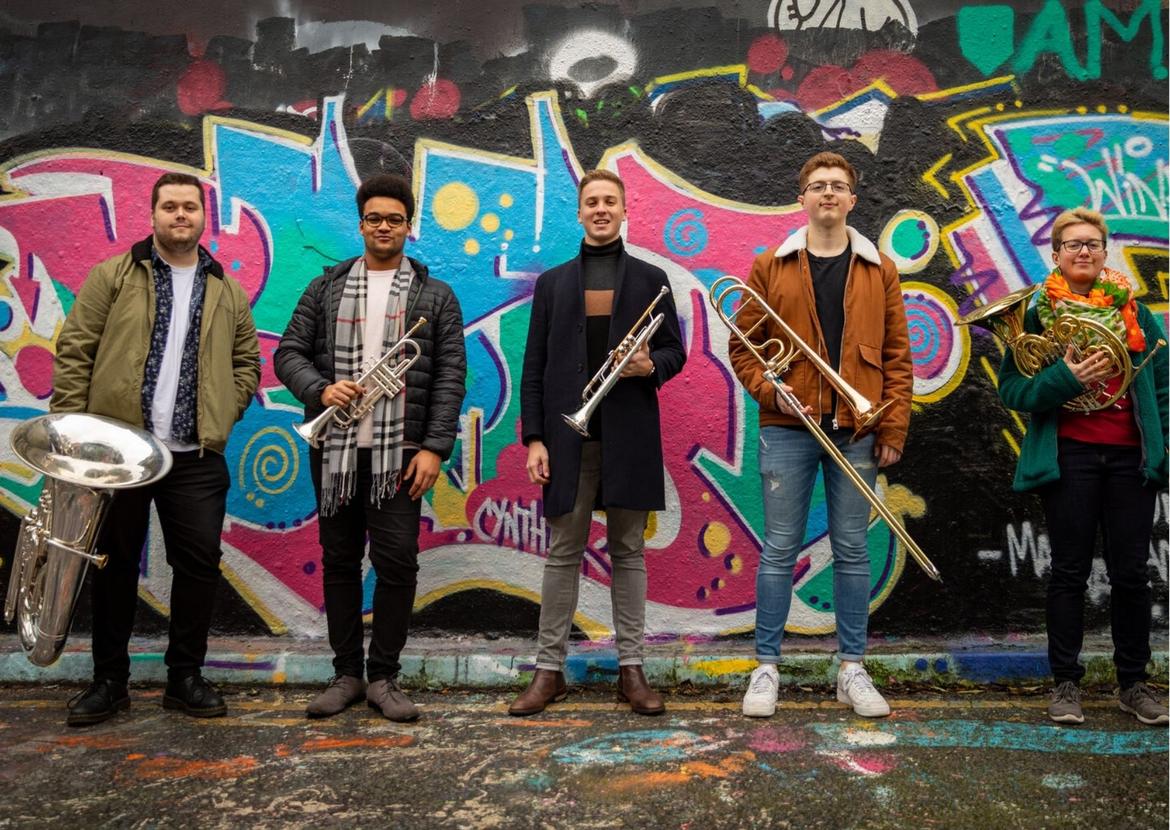 Connaught Brass
Aaron Akugbo trumpet
Harry Plant trumpet
Robyn Blair horn
Chris Brewster trombone
Aled Meredith-Barrett tuba
M. Andresen Prelude - Rheinlaender from 3 Norwegian Dances
G.B. Pergolesi (arr. Verhelst) Suite from Pulcinella 2.0
P. Longworth - in Bergamo
F. B. Price (arr. Blair) Adoration
K. Weill (arr. Foster) Selections from The Threepenny Opera
Costs
Green Pass required.
full price ticket € 20
reduced price ticket for students (under 25 years old) € 10
reduced price ticket (over 65 years old) € 17
Tickets can be purchased online or by bank transfer (by prior arrangement by phone or email). The Company reserves the right to make any changes that may be necessary for technical or organisational reasons.
Season tickets
Students - 9 concerts - Spring or Autumn (available from 20.12.21) € 50
Autumn - 9 concerts - Full price (available from 20.12.21) € 140
Autumn - 9 concerts - Reduced price (over 65 years old) (available from 20.12.21) € 110
Carnet: 4 concerts of your choice (to be bought online or at the office - at the time of purchase)
Full price Carnet € 70
Reduced price Carnet (over 65 years old) € 55
Information about presale tickets
Further info: tel.0461985244 - info@filarmonica-trento.it
https://www.anyticket.it/anyticketprod/Web/SchedaEvento.aspx?partner=FITN
---
organization: Società Filarmonica di Trento