Hagen Quartet
with music by D. Shostakovich, A. Dvorak, F. Schubert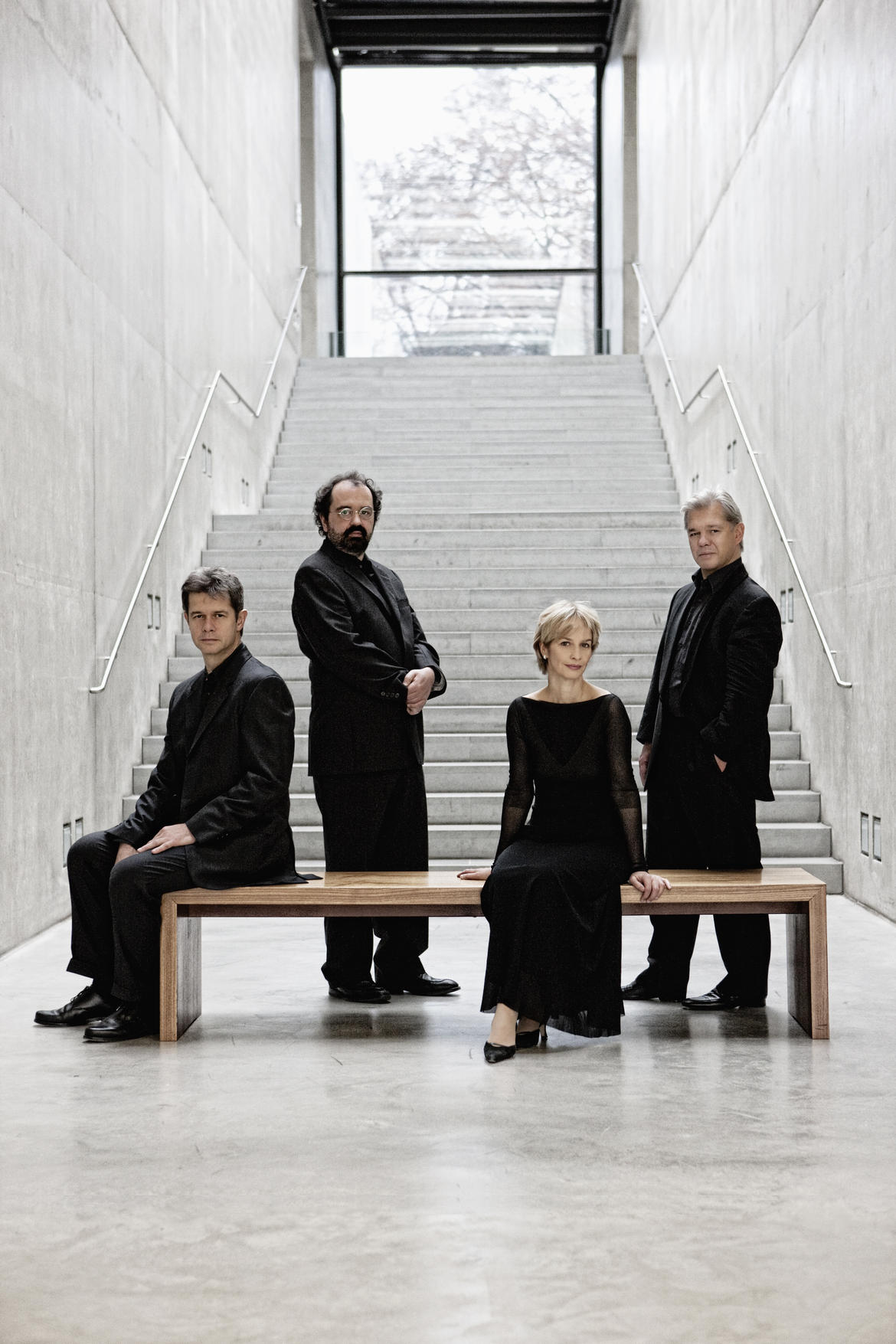 Hagen Quartet
Lukas Hagen, Rainer Schmidt, violins
Veronika Hagen, viola
Clemens Hagen, ello
Programme:
D. Shostakovich: Quartet no. 4
A. Dvorak: 12 pieces from Cipressi for string quartet: 1, 2, 5, 11
F. Schubert: Quartet no. 14 in D minor D 810 "Death and the Maiden"
The Hagen Quartet was founded in 1981 by four siblings, Lukas, Angelika (first replaced by Annette Bik, who was then replaced by Rainer Schmidt in 1987), Veronika and Clemens, in Salzburg, Austria.The quartet members are teachers and mentors at the Salzburg Mozarteum and the Hochschule für Musik Basel. The ensemble made its Salzburg Festival debut in 1984. The complete recordings of the Mozart string quartets were released in 2006. In the 2012–2013 season, the Hagen Quartet performed the complete Beethoven cycle in New York, Tokyo, Paris, London, Salzburg and Vienna. They performed, between December 2013 and August 2017, on the four famous Stradivarius instruments played previously by the Paganini Quartet, the Cleveland String Quartet, and the Tokyo String Quartet, respectively.
Costs
full price ticket € 25,00
reduced price ticket € 18,00
€ 8,00 - for university students with Student Pass of the Opera universitaria.
Reduced price is available for young persons of up to 25 years of age and people over 65 years of age.
Information about presale tickets
---
organization: Società Filarmonica di Trento