Il teatro delle quisquilie - Nella vecchia fattoria (In the Old Farm)
Drama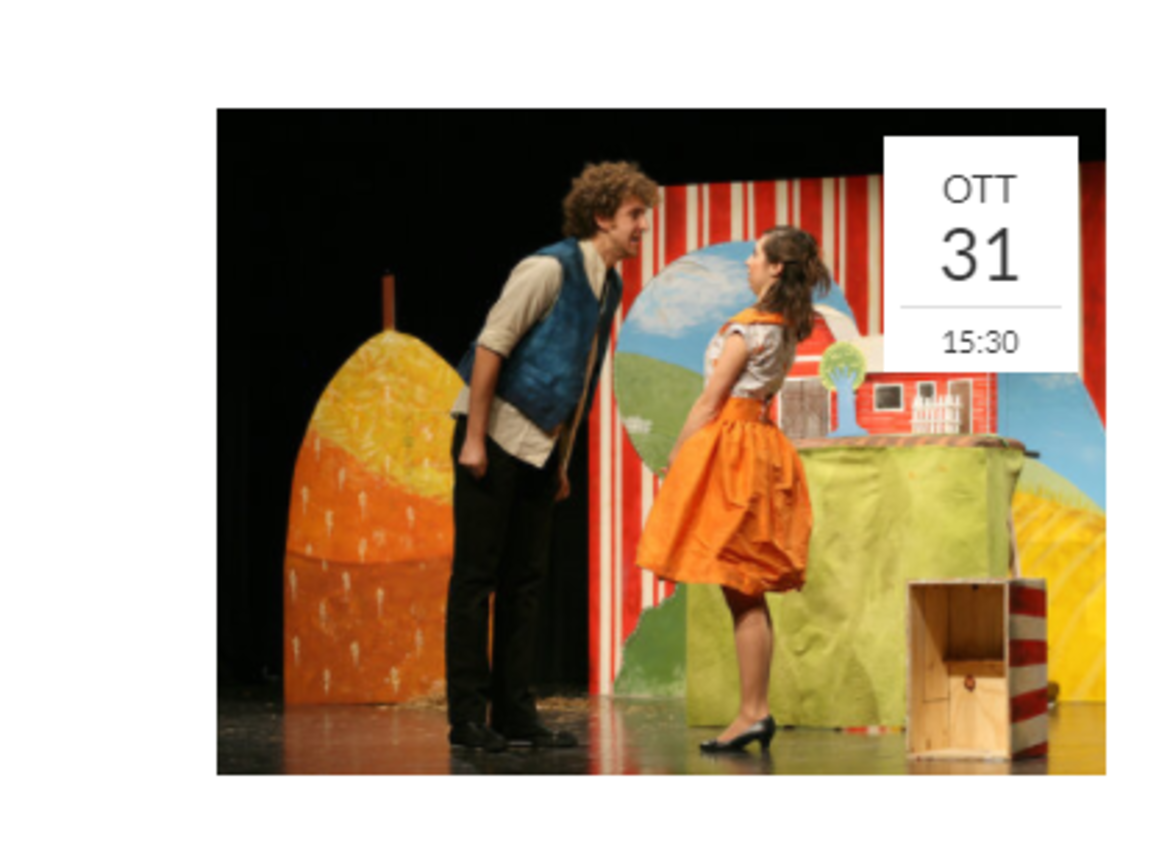 "Il teatro delle Quisquilie" is an association and theater company founded in 1997 which aims to promote the spread of theater, cinema, music and dance as expressions and tools of knowledge, communication and relationship, through the production of shows and the organization of educational and preparatory activities.
"Nella vecchia fattoria" ("In the old farm") is a simple and funny theatre show, dedicated to children but that moves and makes everybody smile.
Beautiful Maria suddenly swoops down on her bike into Tobia's barn, and so into his life. Together with the animals they will participate in the "Fair of Extravagances" to win the first prize; in this way they want to save their farm.
This show is a miniature musical, where the puppets and actors form a large, noisy and cheerful family, united and animated from morning to night by music and sounds, from cockcrow to cicadas.
Costs
Event on facebook page