In the open air
Company I teatri soffiati
Drama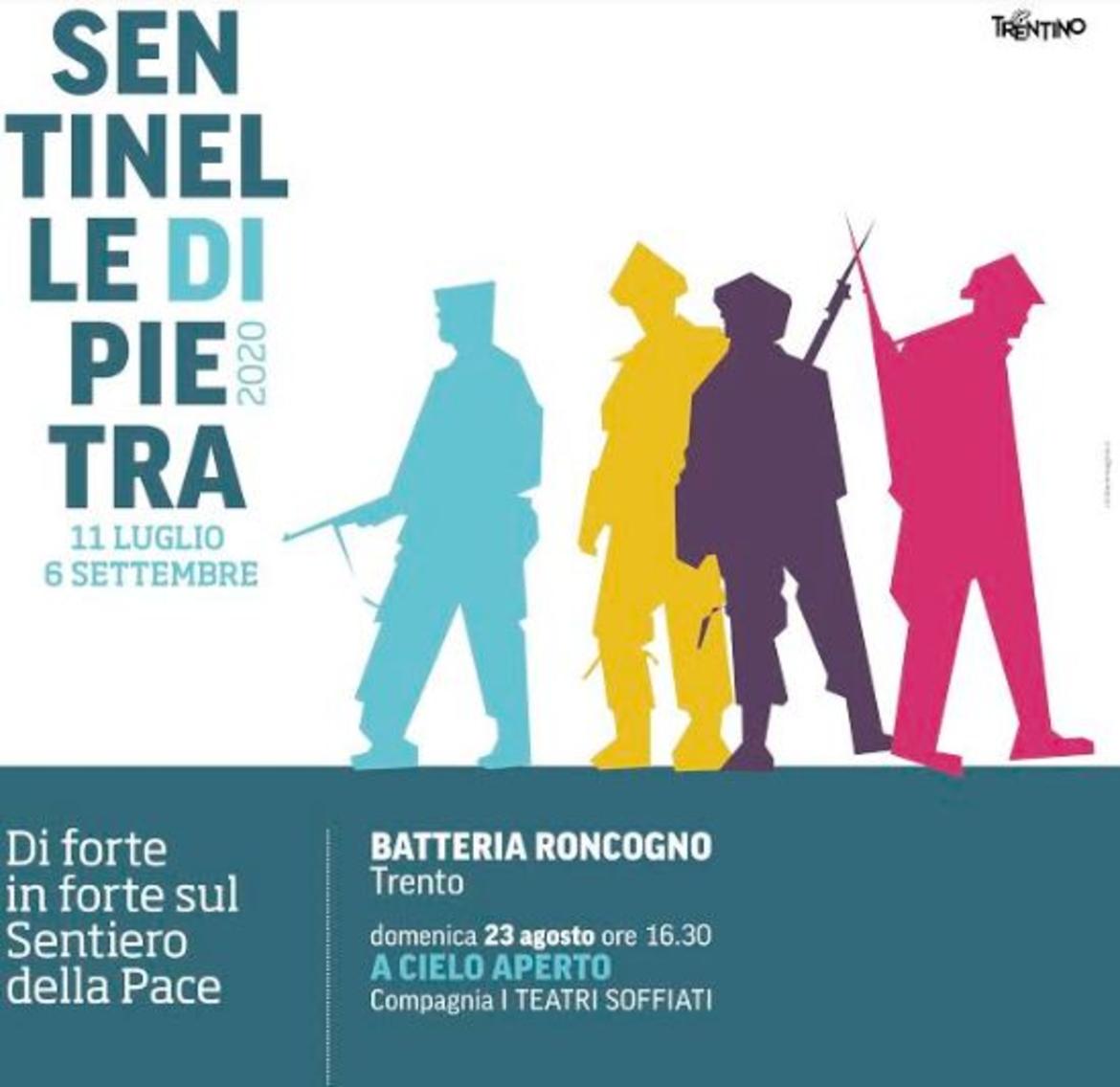 A unique show of theatre, music and animation, which tells us about the the story, the mountains, the war and the legends that survive in the areas near the Forts of Trentino.
From an idea by Alessio Kogoj, who is also its interpreter together with Giacomo Anderle and Enrico Tavernini, the show stages the unexpected encounter between three funny and clumsy ghosts, within a continuous interactive and poetic game with the spectators.
With a few objects and with the help of speech, mimicry and music, the actors will play with the spectators by creating, from time to time, comic, dramatic and poetic situations.
This show is suitable for everyone: from adults eager to immerse themselves in history and nature, to families infected by the good air and the spirit of mountain hiking.
Costs
free admission, booking required
info and bookings: Scout Cngei Trento - Sandro Perillo 3387119799
Visitors are kindly asked to take a small blanket with them, in order to respect social distancing.
In case of bad weather the events will be cancelled.