Picasso, de Chirico and Dalí. A dialogue with Raphael
exhibition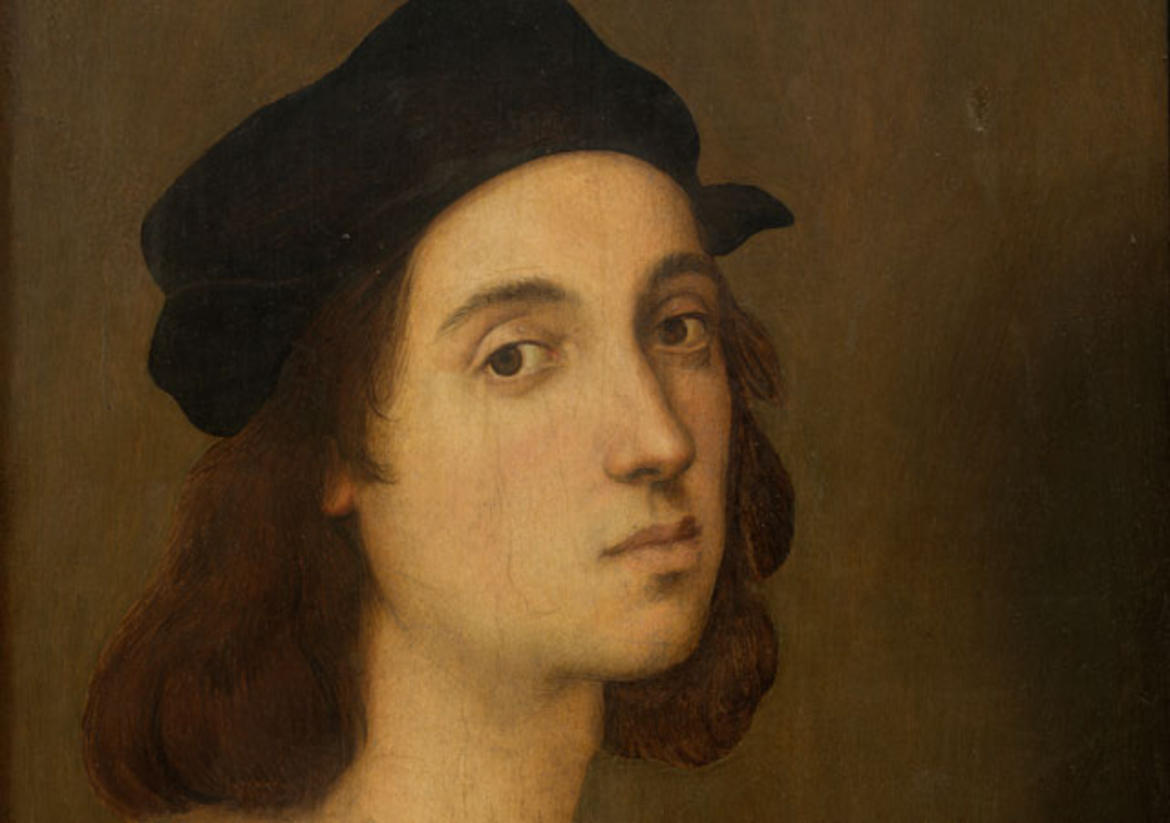 The great exhibition with which Mart is inaugurating its new exhibition season is a novel in-depth study into the influence of Raphael's art on three of the most important artists of the 20th century: Picasso, de Chirico, Dalí.
Entirely independently of one another, these three artists were inspired by the lessons of this Urbino artist whose work they studied, cited and interpreted throughout their careers. Whilst de Chirico was open about his admiration for Raphael, considering him a point of reference for the elaboration of Metaphysical art and the subsequent Classical style, Dalí also made no mystery of his admiration for this greater master as a legend he looked to right from his earliest years and the basis for some extraordinary reworkings in the post World War Two period. Picasso, on the other hand, never confessed to any direct encounter with the work of Raphael, despite the latter appearing to have been present in some of his greatest masterpieces, inspiring an irreverent series of etchings on the Raphael and La Fornarina theme.
The exhibition winds its way through eight themed sections, three of which examine the relationship each artist had with the work of the great Renaissance painter: erudite and systematic in de Chirico, more immediate and irreverent in Picasso, inspired by profound admiration in Dalí.
One hundred masterpieces from some of the world's main institutions, such as Gallerie degli Uffizi in Florence, Musée national Picasso in Paris and Fundació Gala-Salvador Dalí in Figueres, making for a fascinating exhibition in which the historic and the modern dialogue.
Source: www.mart.tn.it
Costs
Full: € 11
Concessionary: € 7
The concessionary rate is available to: visitors aged between 15 and 26; visitors over 65 years of age; groups who have booked the guided tour of the Museum (up to 10 individuals); members or cardholders of organisations with agreements with the Museum
Family ticket: € 22
Single ticket for 3 venues: full € 14 - concessionary € 10
Free of charge up to 14 years of age, Mart Membership,school groups, friends of other Museums with agreements with Mart Museum,ICOM,AMACI,CIMAM,Trentino Turistic Card, visitors with disabilities, tourist guides and teachers (only during guided tour), journalists and reporters (with current ID), Police and Security force, staff members of MIBACT.
On Sunday 2 May, free admission: set number of people entering at one time, sanitised environments, free admission tickets to get online , presale service: € 1 - Last admission at 17.15