The world of Leonardo: interactive codices, machines and paintings
exhibition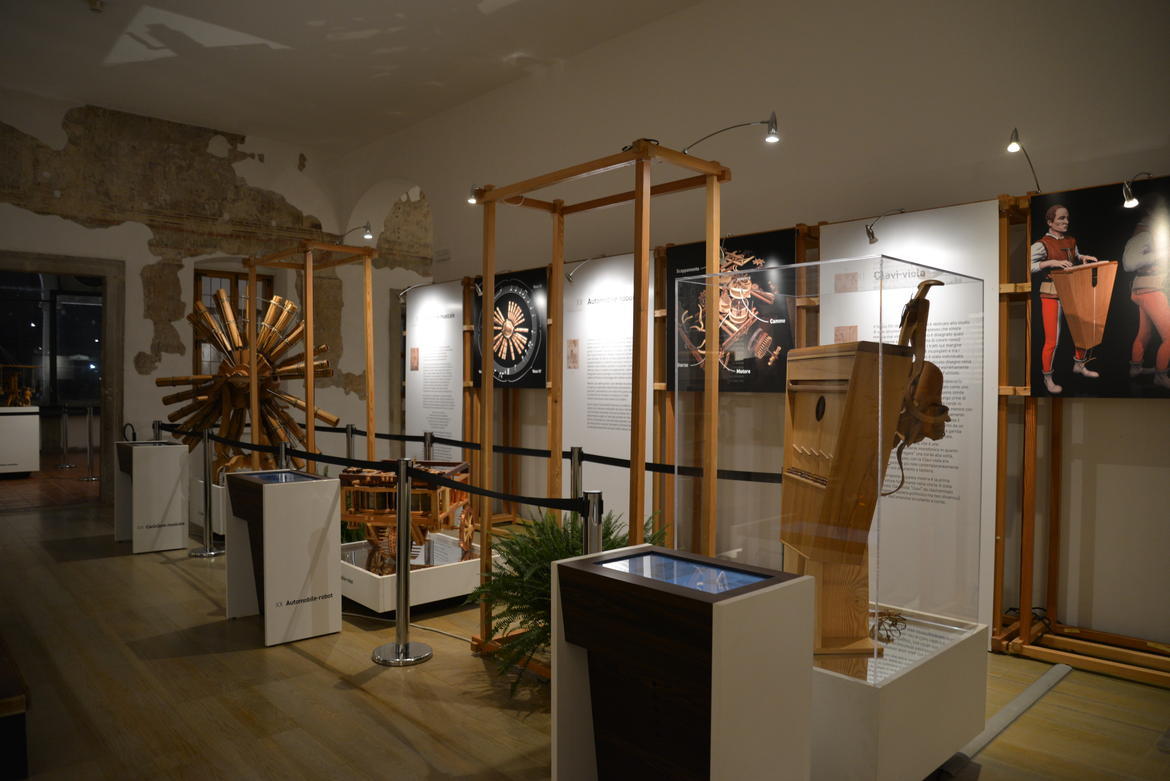 "The world of Leonardo: interactive codices, machines and paintings", will take place on 21 November 2019at 17.15 at the Palazzo delle Albere.
The exhibition - an innovative way to discover the multifaceted figure of Leonardo da Vinci - is made by Leonardo3 - The World of Leonardo, with the support of the Autonomous Province of Trento, the City of Trento and MUSE - Science Museum.
Young and old alike will discover Leonardo da Vinci the artist and inventor, with working models of his machines and digitalized restorations of his paintings, starting from 21 November, Palazzo delle Albere, Trento, at 18.00.
It's an unmissable opportunity to leaf through his two main codices, in interactive digital integral version: The Codex Atlanticus (Atlantic Codex) and the Codex on the Flight of Birds. In addition to the codices, visitors will also discover Leonardo's texts, but also his drawings, which are easy to understand thanks to 3D rendering.
The exhibition was created by the Leonardo3 museum and research centre in Milan.
Costs
free admission
---
organization: Museum Leonardo