#buonconsiglioonline - a rich feast in the Venetian loggia
the story, with short videos of the Castle and its collections
Meetings and conferences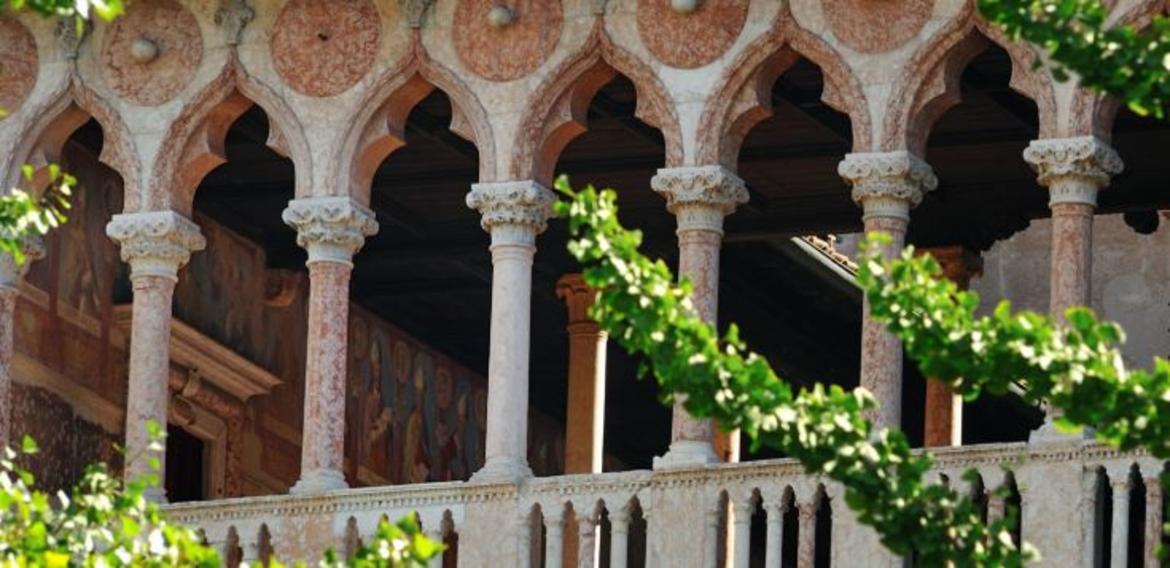 #buonconsiglioadomicilio is the new format of the Castello del Buonconsiglio.
Short videos of provincial monuments and collections to tell you about the Buonconsiglio Castle and its collections in these difficult days, when we must stay at home to fight the virus.
Every week the curators of the museum will propose contributions to discover the beauty of our castles.
In tis episode, the Director of the museum Laura Dal Prà will introduce us to the Venetian Loggia, one of the most beautiful viewpoints of the castle. We will also discover that in the late fifteenth century the Loggia was the scene of rich feasts organized by the bishop princes. Enjoy the experience.