Borghi Magazine
Pieve Tesino in the "Borghi Magazine" issue of April, the magazine of the most beautiful villages in Italy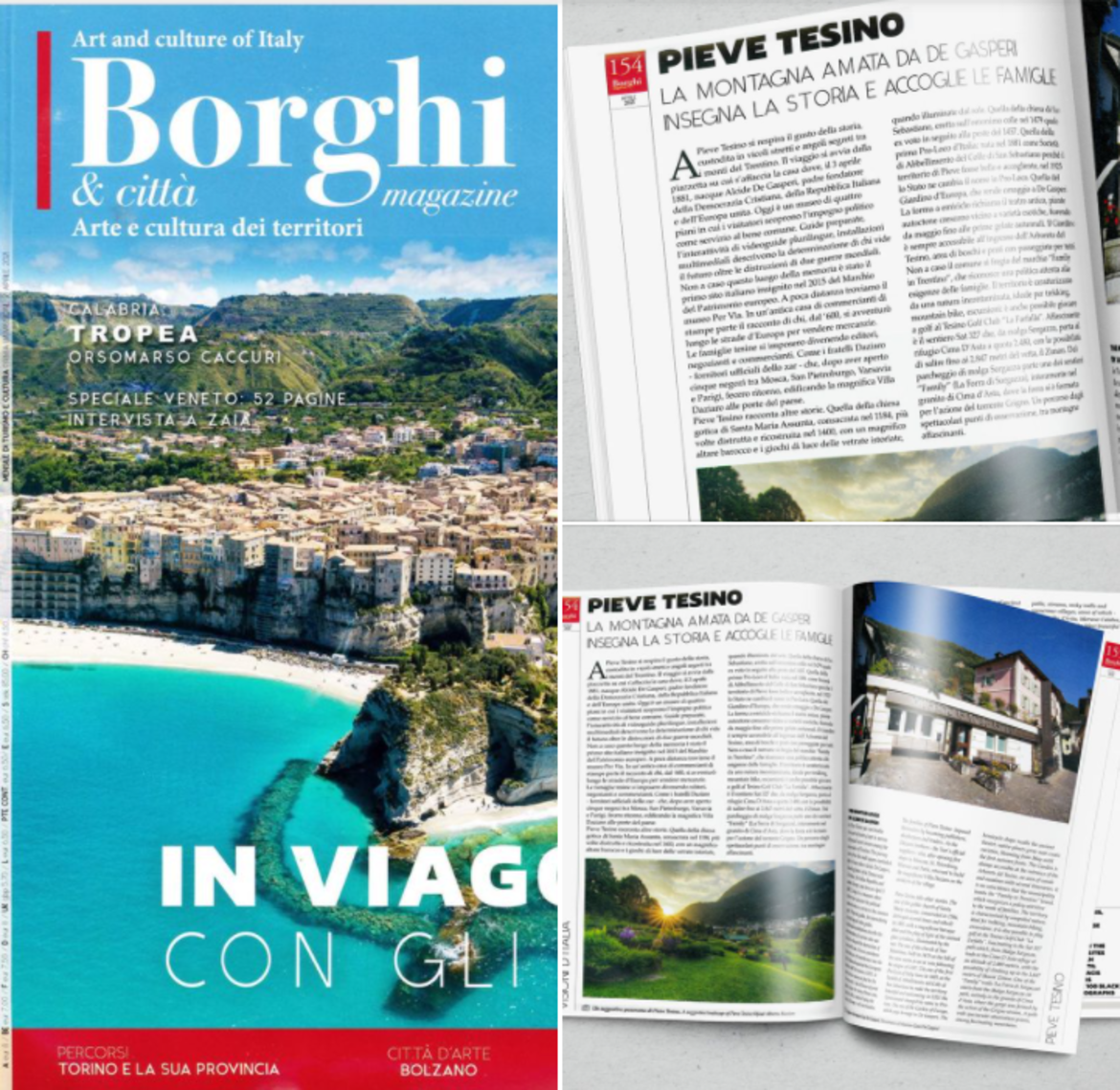 #PieveTesino, the birthplace of Alcide De Gasperi, has been dedicated a nice article in the "Borghi Magazine", issue of April 2021.
According to the magazine of the most beautiful villages in Italy, Pieve Tesino is a village to discover, where you can breathe "the taste of history, preserved in narrow alleys and secret corners amid the mountains of Trentino".
The Casa De Gasperi Museum, the Per Via Museum and the Giardino d'Europa are among its main attractions.
While waiting for new regulations allowing us to travel freely again...here is some advice to let your thoughts run free and plan your future trips!
Fondazione Trentina Alcide De Gasperi
---
06/04/2021