Rovereto castle
The castle stands in Rovereto as a memorial and houses the Italian Historical War Museum. The core of the building dates back to the 13th and 14th centuries and was erected by the Castelbarco family as a fortress guarding their feudal power in the Val Lagarina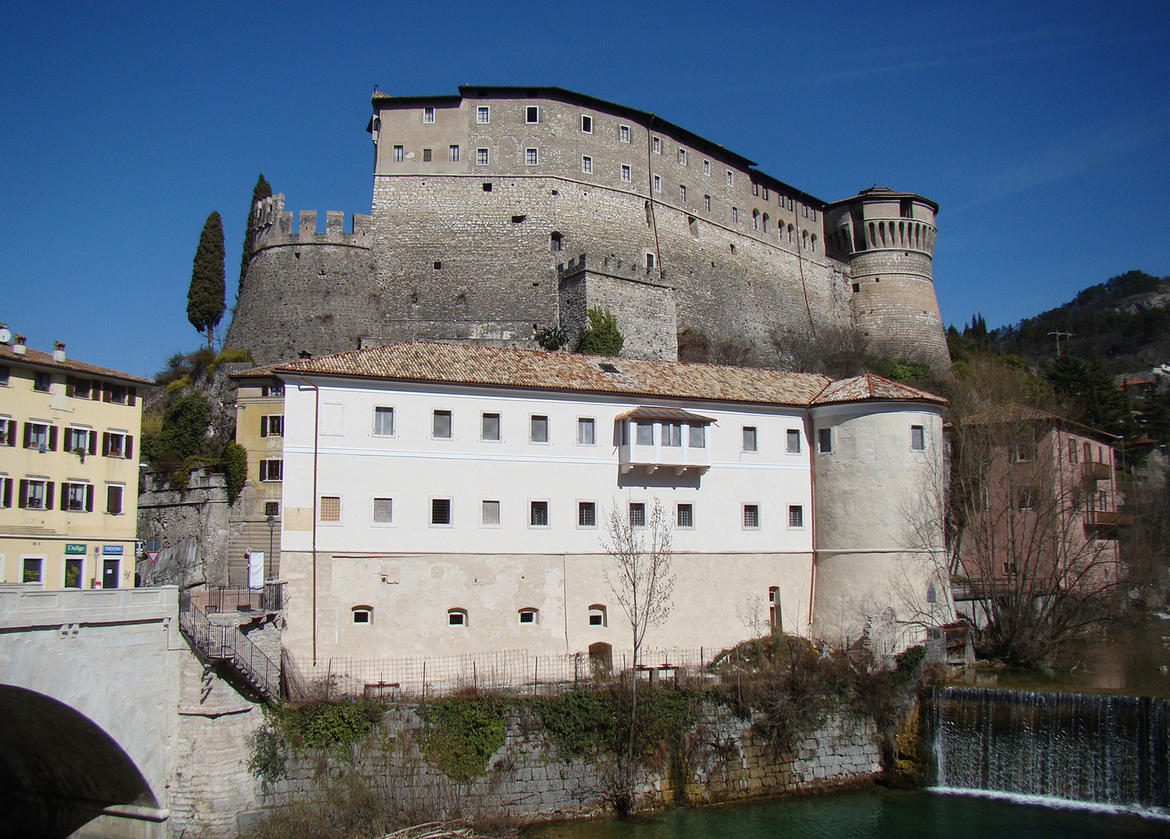 The castle stands in Rovereto as a memorial and houses the Italian Historical War Museum.
Located in a strategic position on a rocky spur, on the right bank of the river Leno, Rovereto Castle features the massive structure of a military fortress. The core of the building dates back to the 13th and 14th centuries and was erected by the Castelbarco family as a fortress guarding their feudal power in the Val Lagarina. In the 15th century the castle became the property of the Venetians, who changed its look: the polygon-shaped ground plan and four large corner bastions turned the castle into one of the best examples of Late-Medieval Alpine fortress. Later on, Rovereto fell to the Austrian Empire, as a consequence of which, having lost its strategic importance, the fortress was abandoned and suffered heavily from fire and devastation.
The castle has been refurbished and it currently houses the Italian Historical War Museum, which displays artillery pieces, a railway carriage perforated by a grenade and a horse-drawn carriage used by the Emperor Francis Joseph. There are also a number of rooms dedicated to war heroes and places. Until 1961 it also housed the famous Maria Dolens, the Bell of the Fallen, the largest bell in the world, which was then moved to its current location onto the hill of Miravalle.
source www.visittrentino.it
visitable: yes | suitable for: families - schools