Valer castle
The distinguishing mark of Castel Valér is its beautiful octagonal tower, which is the highest one in Trentino (40 metres)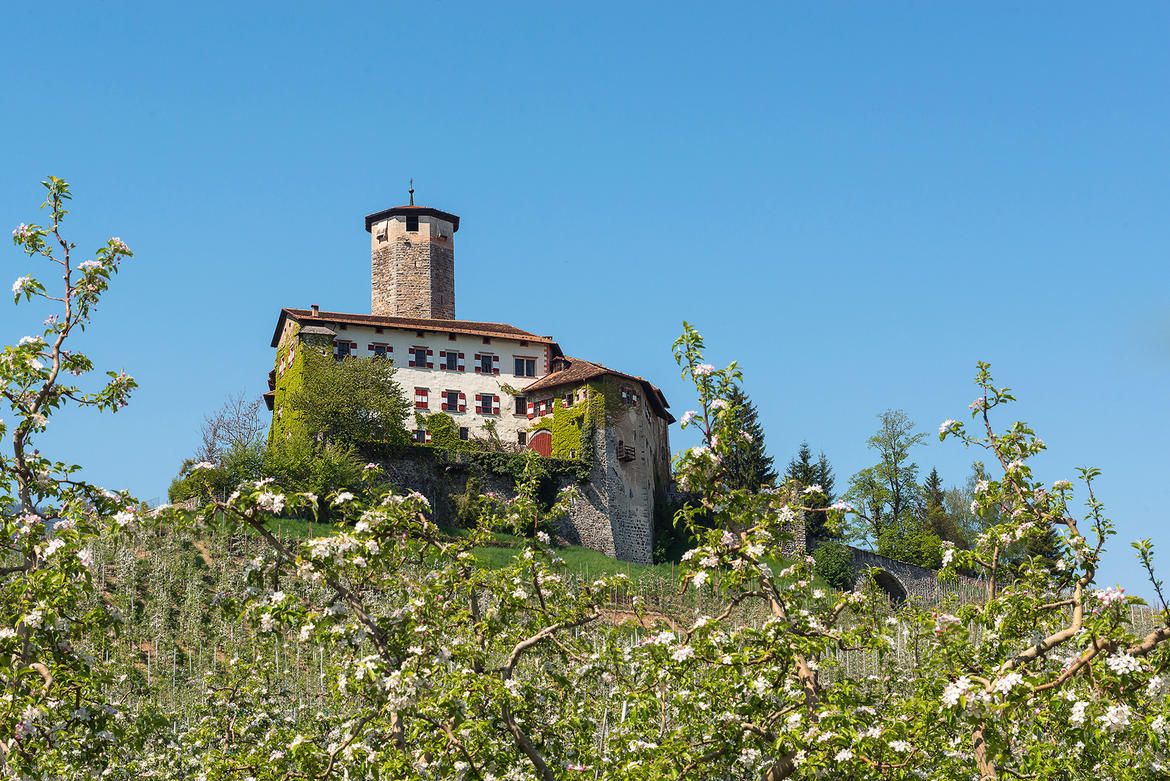 Castel Valer is situated near Tassullo in a panoramic position, encircled by hills, which are covered by orchards, and it excels for its faultless elegance.
Its tower is the higher of the province and it measures 40 metres. It has an octagonal plan and it was built partially in imported granite. This structure shines for its majesty and peculiarity among the other towers in Trentino.
The chapel of the castle is dedicated to Saint Valerio, and probably the name of the castle originates from the cult of this man, even if it is unlikely a roman derivation. The first evidence of Castel Valer dates back to 1211, when it was a property of the Counts Appiano and it was used as military guard post.
It was sold to the Coredo's and to Sporo's in 1368, who are still the owners.
The following series of castle walls, which have the aim to bound the perimeter of the structure, follow the octagonal shape of the ancient tower and they contain both buildings: the most ancient part, which dates back to XIV century and which is called Castel di sotto and the second part, which dates back to XVI century and which is called Castel di sopra.
The Chapel of Saint Valerio is situated in the northern part of the castle, between the main and the external curtain. It is entirely painted in fresco by the brothers Giovanni and Battista Baschenis, two travelling artists, who were natives of Bergamo. The frescoes have a good chromatic vividness and they represent Saint Valerio on the throne together with Saint Fabiano and Saint Sebastiano.
From 7 April 2017 the castle can be visited every month - except for November, when it is closed - for 6 / 18 guided tours per month (6 per day).
In July and August guided tours are available every day.
Full price ticket including guided tour: 10 €.
Free tickets and reductions for groups, families and schools.
Source: www.iltreninodeicastelli.it
suitable for: families - schools