Fondazione museo storico del Trentino (Trentino history museum foundation)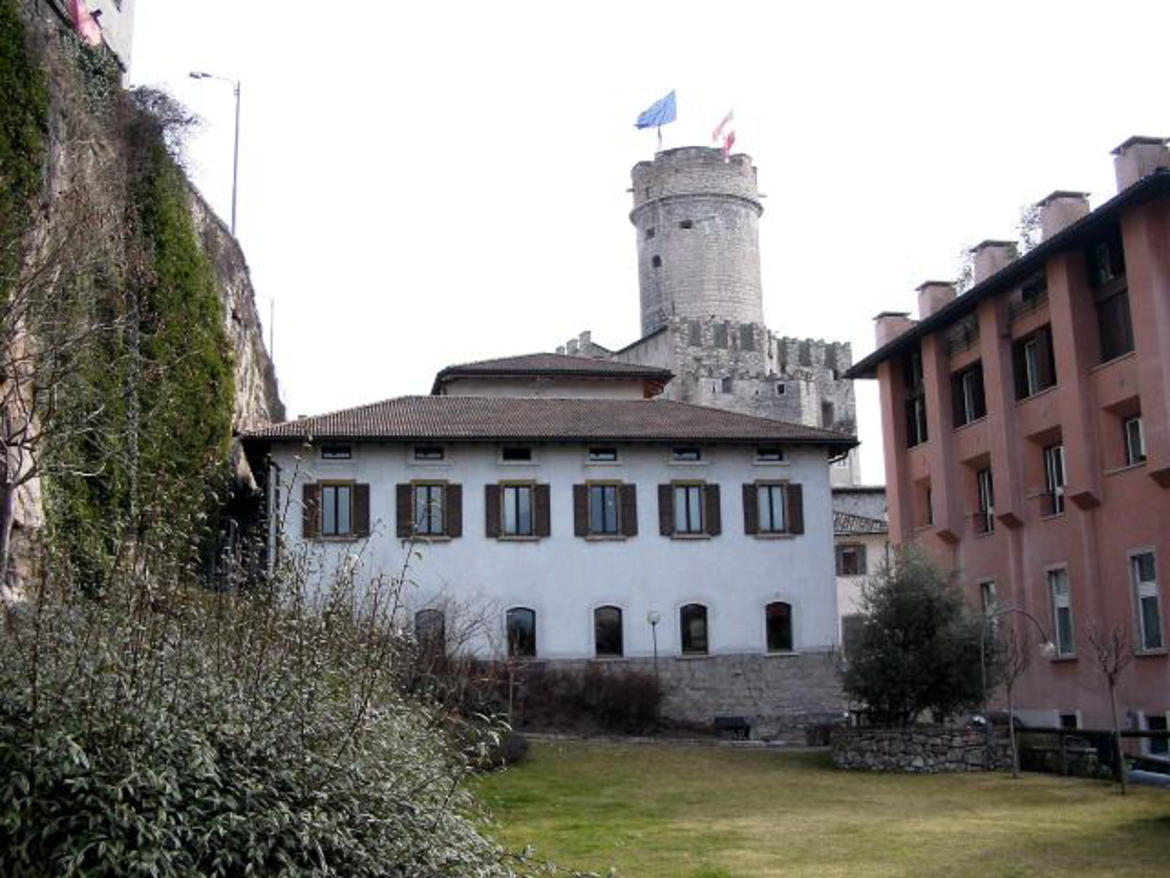 The Trentino History Museum Foundation collects and conserves archives relating to the history of Trentino from the late eighteenth century to present day: the Napoleonic invasions, the participation of Trentino in the uprisings of the Risorgimento, the struggle for autonomy, irredentism, the 1914-18 world war, anti-fascism, the 1939-45 world war and the Resistance, the political and social movements from the sixties onwards. Of particular importance is the iconographic and representative material. The museum is currently closed for reorganisation.
Since 2008, the Foundation has managed the exhibition space of the Piedicastello Galleries. Previously a pair of road tunnels, the galleries have now become spaces in which the history of Trentino is retold and represented in different languages. The White Gallery hosts an introductory exhibition on the "invention of the Trentino region" and temporary exhibitions, as well as spaces for teaching and elaboration. The Black Gallery is dedicated to retelling compelling historical events through video projections, sound and multimedia.
ACTIVITIES AND SERVICES
The archive contains the archives of associations, individuals and families of great importance for those involved in the history of Trentino and the First World War; the Archive of Popular Writing conserves over 600 diaries, memoirs and letters mostly written by soldiers from Trentino during the First World War.
The Foundation provides bibliographic, archival and editorial consultation services; proposes didactic activities and training programs for adults and teachers; conducts research; and produces publications and videos.