Penede Castle
Built on a rock spur dominating the village of Torbole, in ancient times it controlled the passage between Lake Garda and Lagarina valley.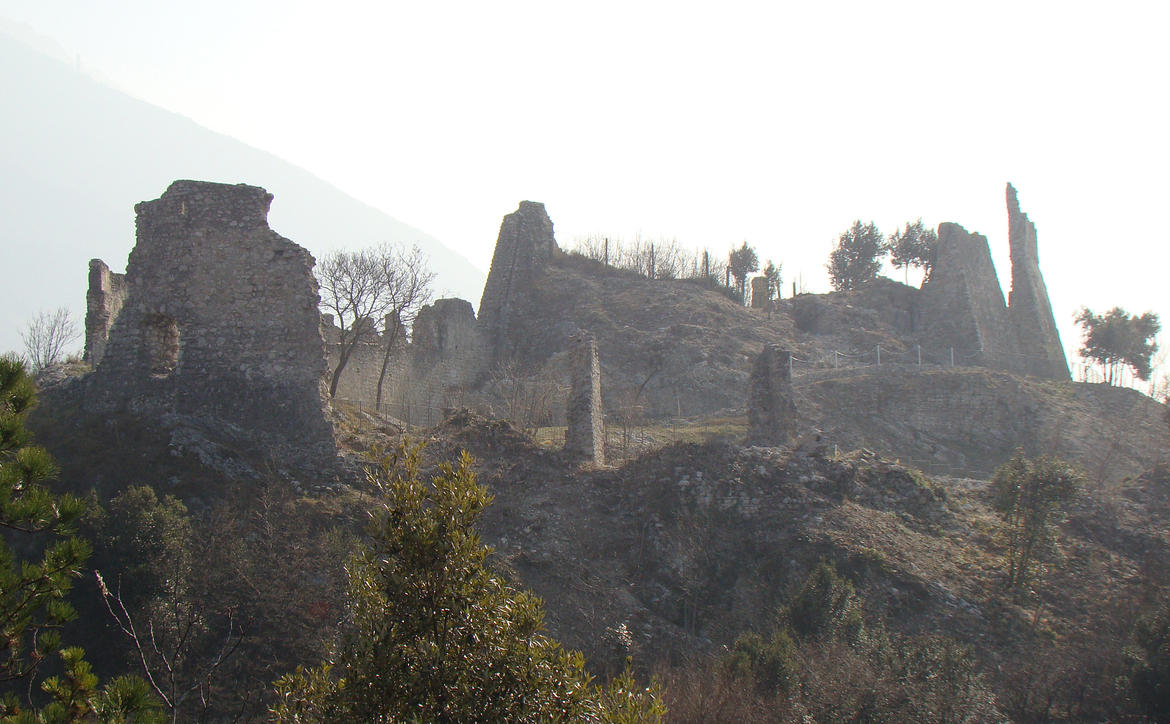 The first information about Penede Castle are from 1210, when it is defined as a feud of episcopal property, given custody to the Arco dynasty.
In 1438 it was conquered by the Venetian troops and this allowed the land transit of the galleys from the Adige river to Lake Garda where, in 1439, Venice faced and defeated the Milanese fleet.
In the first years of the XVIIIth century the castle was sacked and destroyed by the French army led by the general Vendôme.
Penede Castle, although in ruins, is visitable after a long and accurate restoration.
Notes on the accessibility to the site
The castel can be reached by a forestred road preceded by a pole, followed by a rough path that can be traveled on foot or by special vehicles.
Information collected by the staff of the Cooperative HandiCREA.