The hydroelectric power plant Fies - Dro
The hydroelectric power plant in Fies is one of the most important testimonies of industrial archaeology in Trentino.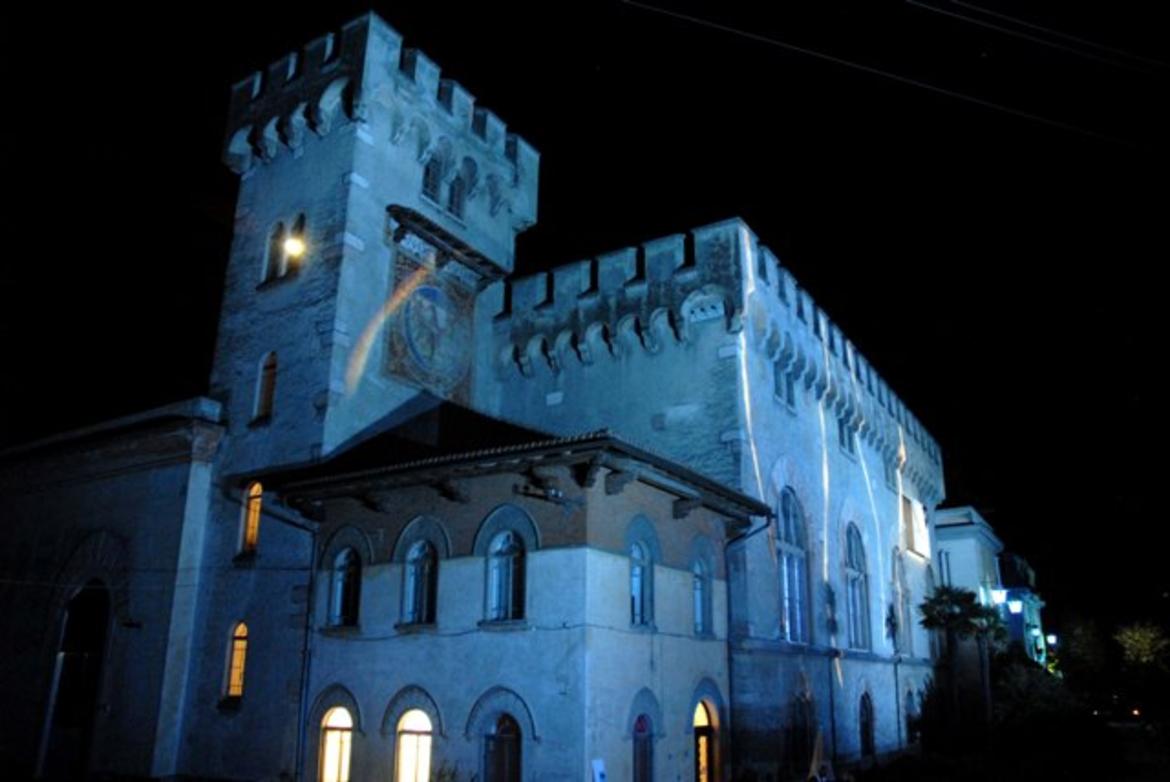 The hydroelectric power plant in Fies is one of the most important testimonies of industrial archaeology in this region. The old plant was transformed in theatre centre, in a territory that wasn't in possess of such a structure because being too far from the metropolis. Therefore it tends to be isolated and marginated from the cultural and social trends assaulting the big cities bringing spirit, movement and renewal.
The Fies Plant is a centre of "spaces for the creation of performing arts" aiming to become a point of reference of contemporary culture for the Province Trentino and Italy, bringing innovatory events to the area and trying to involve more and more public and new generations, through aimed activities and a fair prices policy.
The Festival Drodesera Fies animates since several years this structure thanks to the partnership with the Enel.
Info:
Il Gaviale Soc. Coop.
Via Gramsci, 13 - 38074 Dro (TN)
Tel. 0464 504700
www.drodesera.it
Source: http://www.gardatrentino.it
suitable for: adults | disabled access
Notes on the accessibility to the site
Possibilità di accesso alla Centrale in automobile con contrassegno invalidi e previo avviso.
Cortile di accesso alla Struttura con fondo in ghiaia, a tratti molto spesso.
Le dimensioni della porta indicata (aperta per gli spettacoli) sono quelle delle porte di accesso alle Sale Turbina 1 e 2, entrambe al piano terra e accessibili.
Platee gradinate, posti riservati alle persone con disabilità in prima fila.
Accesso ai palchi con scivolo lungo cm 115, largo cm 73, con pendenza dell'8,6%.
Forgia (porta larga cm 150), Galleria dei Trasformatori (passaggio largo cm 248) e Spazio Foyer (porta larga cm 130+130), anch'essi al piano terra, accessibili.
Cortile della Forgia in spesso fondo di ghiaia.
I gradini indicati sono per l'accesso alle Sale dei piani superiori (Sala Mezzelune, Sala Comando e Ponte di Controllo: le prime due sono al secondo piano, il terzo al primo piano; l'accesso alla Sala Comando presenta ulteriori 3 gradini).
Parco accessibile, con fondo in erba. Zona Bar accessibile, pavimentata in legno.
Il servizio igienico indicato contiene una doccia a filo pavimento; è a breve prevista l'applicazione di maniglioni al wc.
Rilevazioni eseguite dal personale della Cooperativa HandiCREA