Open Castles on Easter Sunday, Easter Monday and in the long weekend of 1 May
Buonconsiglio Castle, Thun Castle, Beseno Castle, Stenico Castle, Caldes Castle are ideal for an out-of-town trip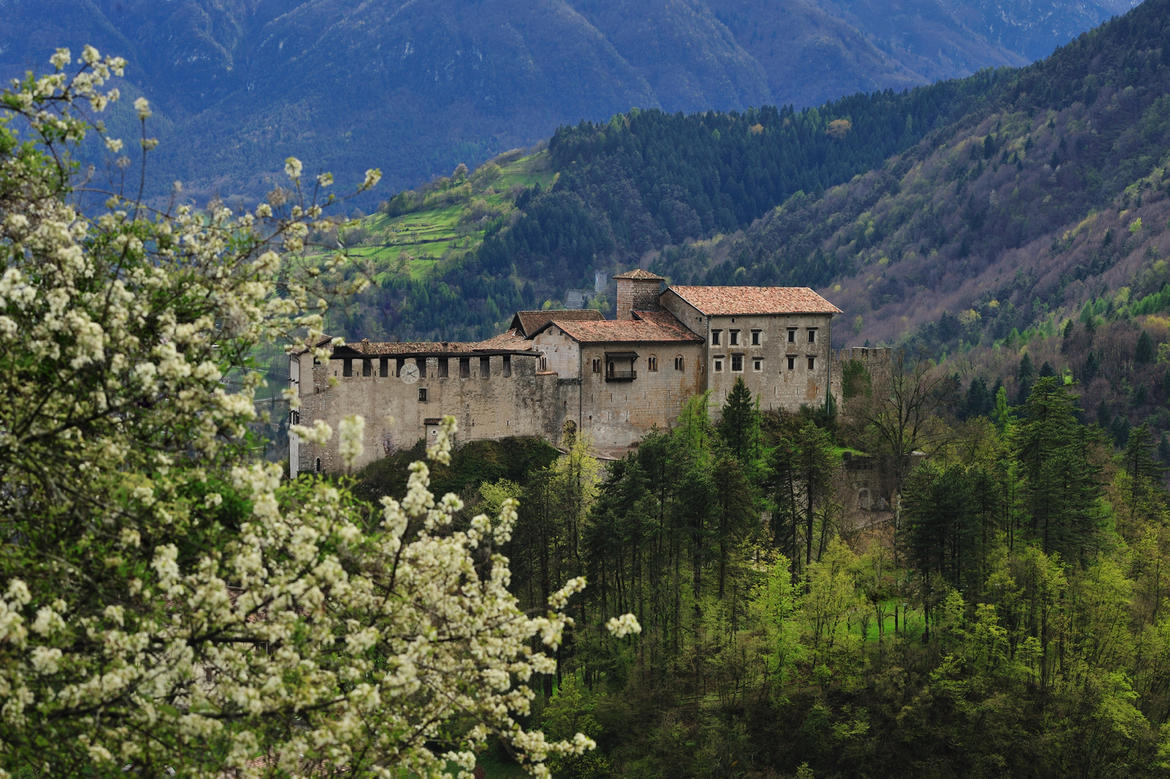 After the re-opening of Caldes Castle on 16 April, all the venues of the Castello del Buonconsiglio Museum, i.e. Buonconsiglio Castle, Thun Castle, Beseno Castle, Stenico Castle can be visited every day except for Monday from 9.30 to 17.00. They are open on Easter Sunday, Easter Monday and in the long weekend of 1 May too.
The Buonconsiglio Castle is, alone, worth visiting for its historic and cultural heritage, as well as for its exhibition itinerary, which has been recently enriched and renovated; its current exhibition, "Colori fluttuanti: la carta marmorizzata tra Oriente e Occidente" ("Floating colours: the marbled paper between the East and the West "), retraces the history of this technique coming from the East, which spread in Turkey and, starting from the sixteenth century, throughout Europe (free admission).
On Tuesday, Saturday and Sunday, from 14.30 to 16.30, the exhibition curator Lorenzo Pontalti, some museum staff and students of the 'A. Vittoria' Arts High School of Trento (taking part in a school-work project) will welcome visitors to illustrate the history of marbled paper, its characteristics and different uses, but above all to demonstrate the technique and help participants in the workshop, so that they can experiment it and take their coloured papers home. Booking required by phone: 0461-492811.
On Easter Sunday and Easter Monday, the Museum's office for educational activities organise a nice treasure hunt for families.
Furthermore, on Saturday 20, Sunday 21 and Monday 22 April from 10.00 to 15.30 children and their families are invited to take part in an enthralling "Egg hunt in the castle", taking place in all five castles: with a map and by solving all riddles, they will finally get a small gift.
Cost : € 8,00 per family
Info: Servizi educativi del museo_ tel. 0461 492811, Mon/ Fri: 9.00 - 13.00. All castles will be open on public holidays of 25 April, 1 May and exceptionally on Monday 29 April.
(Castello Buonconsiglio - press office)
---
16/04/2019